NFL fans and even players themselves love statistics. This is a big part of the culture of sports as a whole. Championships, points, the way points were scored, all of these are able to crown someone the best in a particular sport. When it comes to three-pointers, Steph (Stephen Curry) is your guy. You like watching football teams that average 300 yards passing in a game? Pay attention to where Kirk Cousins is at all times. But, a very prestigious honor that is earned by the NFL best running backs year by year is the title of "NFL's Leading Rusher."
 Jonathan Taylor is the defending league leading rusher, rushing for over 1800 yards in 2021. The next rusher was Nick Chubb in second place, having more than a 500 yard gap between him and Taylor. Ain't much change for Taylor and Chubb, they are running hard as usual, but they'll have to come harder to outrun this New York player back from having an off season.
I believe it is safe to say that Saquon Barkley was not himself in 2021. Barkley was briefly injured, but still was able to play 13 games. Chubb played 14 games, showing it was not a lack of games played that caused Barkley to have such a low season in rushing yards. Clearly, Barkley maybe wasn't as focused. He is now though. Barkley has rushed for 236 yards in two games.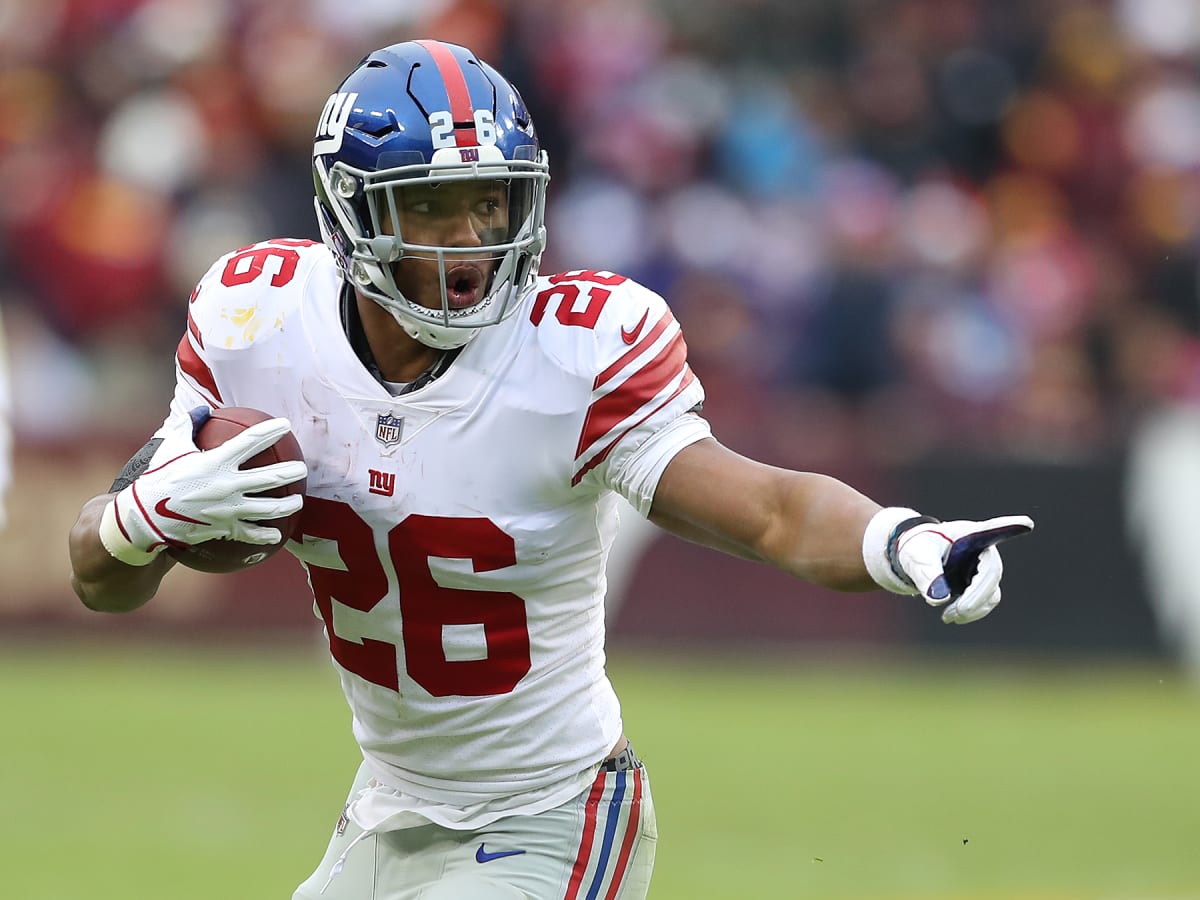 We know of Nick Chubb, and Jonathan Taylor has obviously made a name for himself, but another running back that has been impressive is D'Andre Swift of the Detroit Lions. He has rushed for 200 yards since the start of the regular season, but the eye test will tell you he has gained more than that. Swift has really been running hard, and I believe the Lions offense will advance because of him.
Other running backs that have been doing well are Leonard Fournette, Aaron Jones, etc. There may even be a breakout star that shines this season at running back. I have money on Barkley taking the rushing title this year. This can also elevate the Giants as a whole deep into the playoffs, but that's a prediction for a different time.