The Toronto Maple Leafs have once again clinched a playoff spot, marking their seventh consecutive season in the playoffs since the beginning of the Matthews & Marner era. Mitch Marner has played a significant role in the team's success this year, leading the team in points with 28 goals and 66 assists for a total of 94 points in 73 games played. stats
Aside from Marner's impressive performance, Auston Matthews and William Nylander have been integral to the team's success. Matthews has notched 77 points, including a team-high 36 goals. Meanwhile, Nylander has accumulated 81 points, which includes a matching team-high 36 goals.
Despite their impressive offensive firepower, the Maple Leafs face challenges in their goaltending situation. Ilya Samsonov has started the most games this season, with 35 starts and 24 wins, boasting a save percentage of .914 and a goals-against average of 2.46. Backup goalie Matt Murray, currently injured, has started 25 games, winning 14 with a save percentage of .905 and a GAA of 2.97.
Although the Maple Leafs have consistently made the playoffs since 2017, they have struggled to advance past the first round, with their last second-round appearance dating back to 2004. Despite being considered one of the most dominant teams in the Eastern Conference in recent years, the Leafs have yet to find the postseason success their fanbase craves.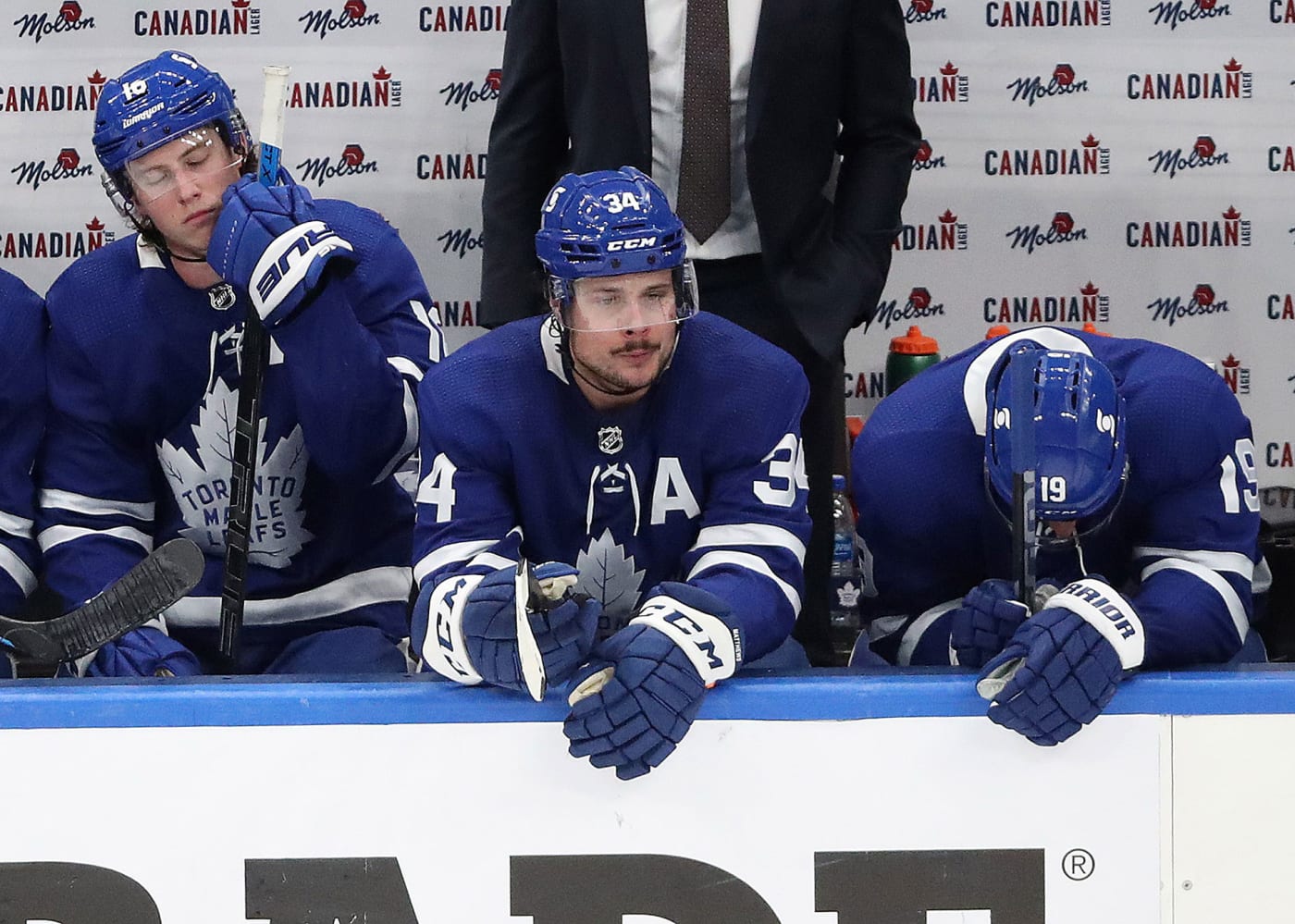 The Toronto Maple Leafs have secured their playoff spot for the seventh consecutive season, thanks to the outstanding performances of Mitch Marner, Auston Matthews, and William Nylander. However, with concerns surrounding their goaltending situation and a history of first-round exits, the team faces an uphill battle in their pursuit of postseason glory.