The 2022 NHL Draft is here, and were going to take a look at the 5 highest ranked players, and which NHL club they might end up playing for after tonight. The Montreal Canadiens have the first overall pick, a shocking turn around after reaching the Stanley Cup Finals just one year prior.
The Group
I would be shocked if these were not the top 5 players picked in tonight's draft, regardless of order. Based on scouts and reports, these guys seem like the clear 5 for the first 5 picks of the draft tonight.
Number 1 Overall – Montreal Canadiens – Shane Wright, Center
Shane Wright has been considered the number 1 pick favorite for a long time now, coming in at 6 foot tall, around 200 pounds, Shane Wright has shown his ability to perform in all areas of the ice. There have been talks about winger Juraj Slafkovsky taking the #1 draft spot due to a disappointing season based on Wright's standards. When it comes to a close match up in talent or potential, it is almost always best to take the center over the winger, which is what I believe the Canadiens should do here. Wright put up 94 points in 63 games in this OHL this season, coming 8th in scoring in the league.
Number 2 Overall – New Jersey Devils – Juraj Slafkovsky, Winger
The New Jersey Devils have the second overall pick in this years draft. Down the middle, the Devils currently have both Jack Hughes and Nico Hischier, so unless they plan on trading one of them, the Devils should take a winger or a defensemen. The talk around Slafkovsky is very double sided, some people love him and some people hate him, some people say he should go first overall, some people say he hardly makes the top 10. The hockey community is very divided about him, and no matter which way his career goes, one group is going to get proved very wrong. Slafkovsky had 10 points in 31 regular season games in Liiga, the highest level professional league in Finland. He was the MVP of the 2022 Winter Olympics with Slovakia, scoring 7 goals at the tournament. Coming in at 6 foot 4 and around 230 pounds, Slafkovsky is a big player with great board play and a high quality shot. Despite his ability being questioned by some, I think the Devils should certainly take Slafkovsky.
Number 3 Overall – Arizona (ASU) Coyotes – Logan Cooley, Center
Logan Cooley has also been discuss as a guy who could end up going first overall, but will realistically fall to third and be taken by the Coyotes, which the Coyotes should certainly be happy with. Cooley has great hockey IQ, is fairly small but plays quickly and gets the job done on both ends of the ice. He is considered by many the best 2 way prospect in this draft. 2 way centers are some of the most important pieces in successful teams, look at the likes of Patrice Bergeron's influence on the Bruins at both ends of the ice. The Arizona Coyotes currently don't have any stand out names at the Center position, which makes the Cooley pick make even more sense. Cooley put up 70 points in 48 games with the U18 National Team. Cooley may be on the smaller end of NHL players coming in at 5 foot 10, but there have been many players that show up size doesn't equal success. Just look at Alex DeBrincat, coming in at only 5 foot 7 but was almost a point per game player last season with the Chicago Blackhawks.
Number 4 overall – Seattle Kraken – Simon Nemec – Defenseman
Simon Nemec is considered by many the best defenseman prospect of this draft. The Seattle Kraken certainly have many defensive issues they need to work out, and the draft is a good place to start. The expansion team didn't have a great first season, they went 27-49-6, finishing bottom of the Pacific Division. The Kraken have a couple of solid players up front with Yanni Gourde, Jaden Schwartz, Jordan Eberle, and last years second overall pick Matt Beniers. Nemec is an offensive defenseman who is a great skater, but makes some mistakes defensively. He put up 26 points in 39 games in the highest professional level of hockey in Slovakia, the Extraliga. The defensive side of his game can be worked on through practice and video sessions with coaches, but the upside of taking Nemec is his ability going forward, as well as his ability to skate well, this should be a no brainer pick for the Kraken.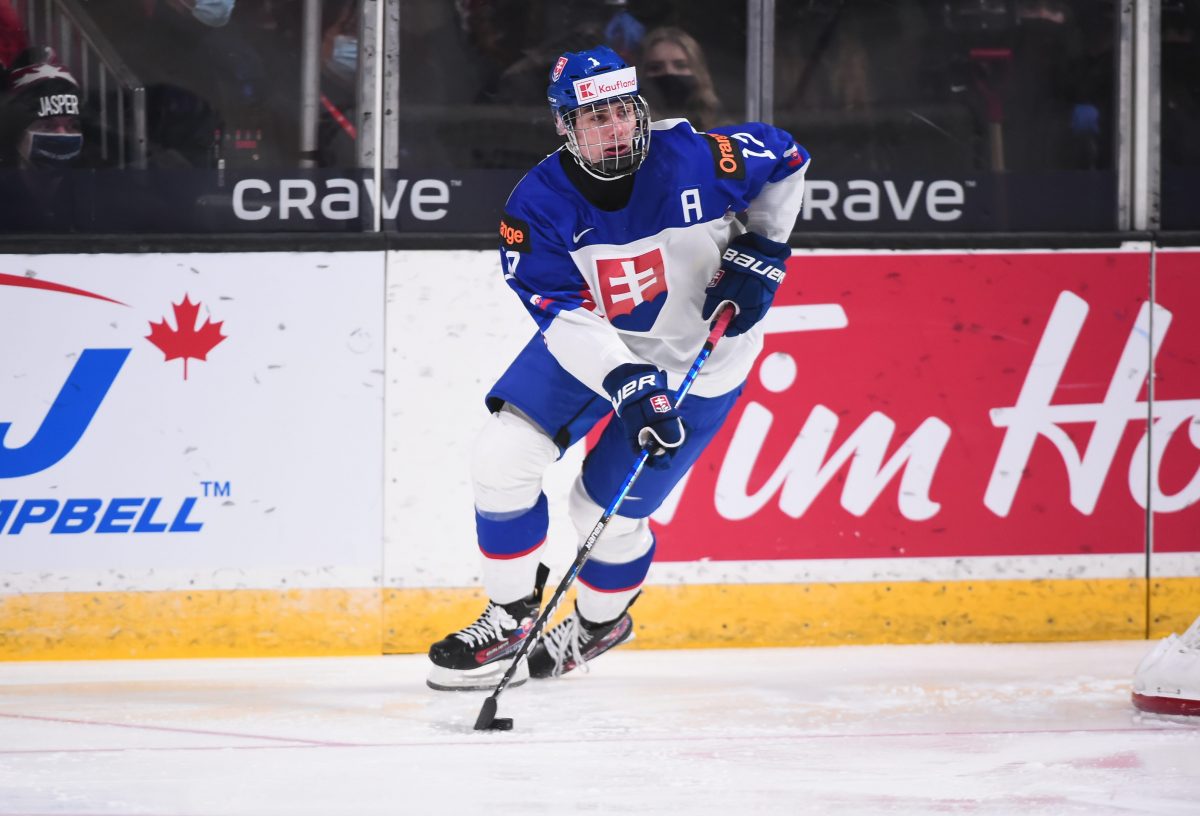 Number 5 Overall – Philadelphia Flyers – David Jiricek – Defenseman
David Jiricek is another great skating offensive defenseman. Jiricek faced a knee injury earlier this season that gave scouts a smaller window to watch and understand the player, but he came back and played well which is promising. Jiricek played in the top level professional league in the Czech Republic last season, putting up 11 points in 29 games. The Philadelphia Flyers could use any help they could get in every position besides goaltending. They traded away long time veteran Claude Giroux this season, and finished last in the Metropolitan Division with a record of 25-46-11. This certainly signifies its time for at least a slight rebuild for the Flyers, improving their defensive line would be a great start. Jiricek may not be as explosive on offense as Nemec, but Jiricek is also solid defensively and can certainly bring some intensity and quality to the Flyers blue line.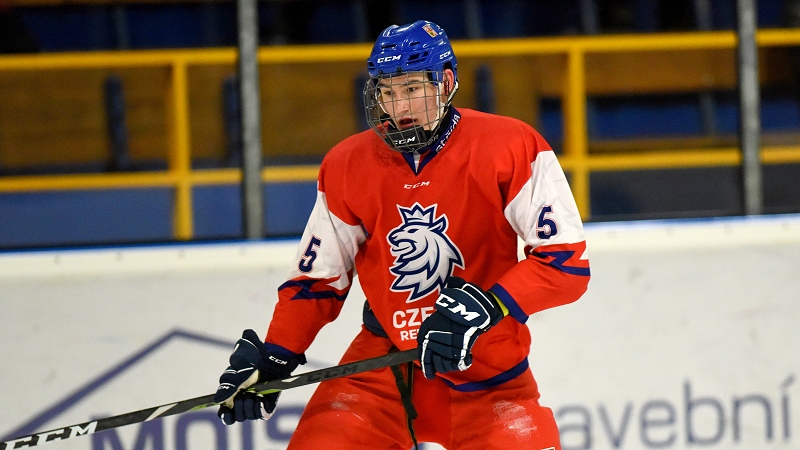 Nothing is certain in the draft
There is one thing about the draft, nothing is ever certain. There have been first overall picks that never even become regular NHLers, and there have been 7th round picks that become superstars. These players come from many different leagues where the style of play is certainly different from the NHL. Some players struggle to adapt to the style of the NHL, some players can do it pretty easily, which is something teams won't know until they give these players a shot. It will be interesting to see if there is any surprises in tonight's draft, especially with a team like Montreal who have one of the most active fan bases in the NHL, getting the first overall pick.