Tampa Bay Lightning captain Steven Stamkos has reached an incredible milestone in his illustrious career, playing in his 1,000th NHL game. The former 2008 first overall pick has been nothing short of phenomenal, showcasing his talent and leadership since joining the league.
In his 1,000 regular-season games, Stamkos has amassed an impressive 514 goals and 538 assists, totaling 1,052 points. Additionally, he has made his mark in the playoffs, appearing in 117 games and contributing 43 goals and 48 assists, resulting in 91 points. Stamkos has been instrumental in guiding the Lightning to back-to-back Stanley Cup championships in the 2019-2020 and 2020-2021 seasons.
Stamkos' remarkable achievements extend beyond team success, as he has twice won the Maurice "Rocket" Richard Trophy, awarded to the NHL's leading goal-scorer. He first claimed the honor in the 2009-2010 season and repeated the feat in the 2011-2012 season.
A true leader on and off the ice, Stamkos has spent his entire career with the Tampa Bay Lightning organization. He was named captain at just 24 years old in 2014, further solidifying his importance to the team.
Stamkos has dealt with many injuries in his career, but this is a testament to dedication to returning to the team and persevering through the challenges that come with playing such a physically tolling sport.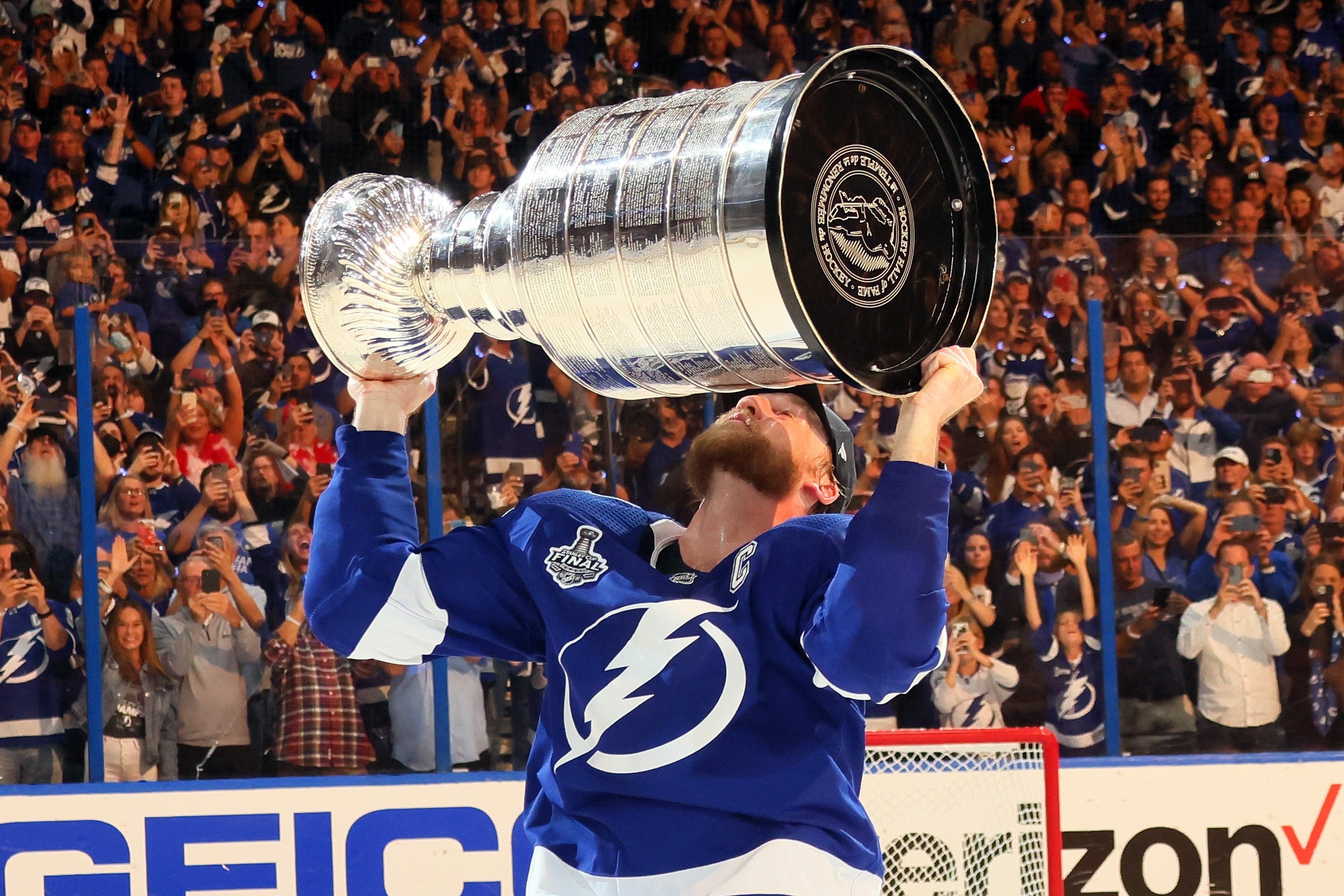 As Steven Stamkos celebrates this significant milestone, hockey fans and the Tampa Bay Lightning organization alike can reflect on his numerous accomplishments and contributions to the sport. With his skill, determination, and dedication, Stamkos has not only left an indelible mark on the Lightning but also on the NHL as a whole.