On Thursday Night, Dolphins quarterback Tua Tagovailoa, was carted off the field after a head injury that sobered the entire NFL. We will see what this means for the future of the Tagovailoa and the Miami Dolphins.
Coming into the prime time game on Thursday, Tagovailoa was tested for possible concussion after being shaken up in the Dolphin's prior match up against the Bills. In the game, Tagovailoa fell backwards after being pushed, and his head whipped off of the ground. This was nothing dirty from the Bills defender, just aggressive play that Tagovailoa felt. After riding to his feet he took a few jogging steps and stumbled.
Tua would return in the game against Buffalo and lead his team to victory, possibly easing pressure off of the question of should he play Thursday against the Bengals.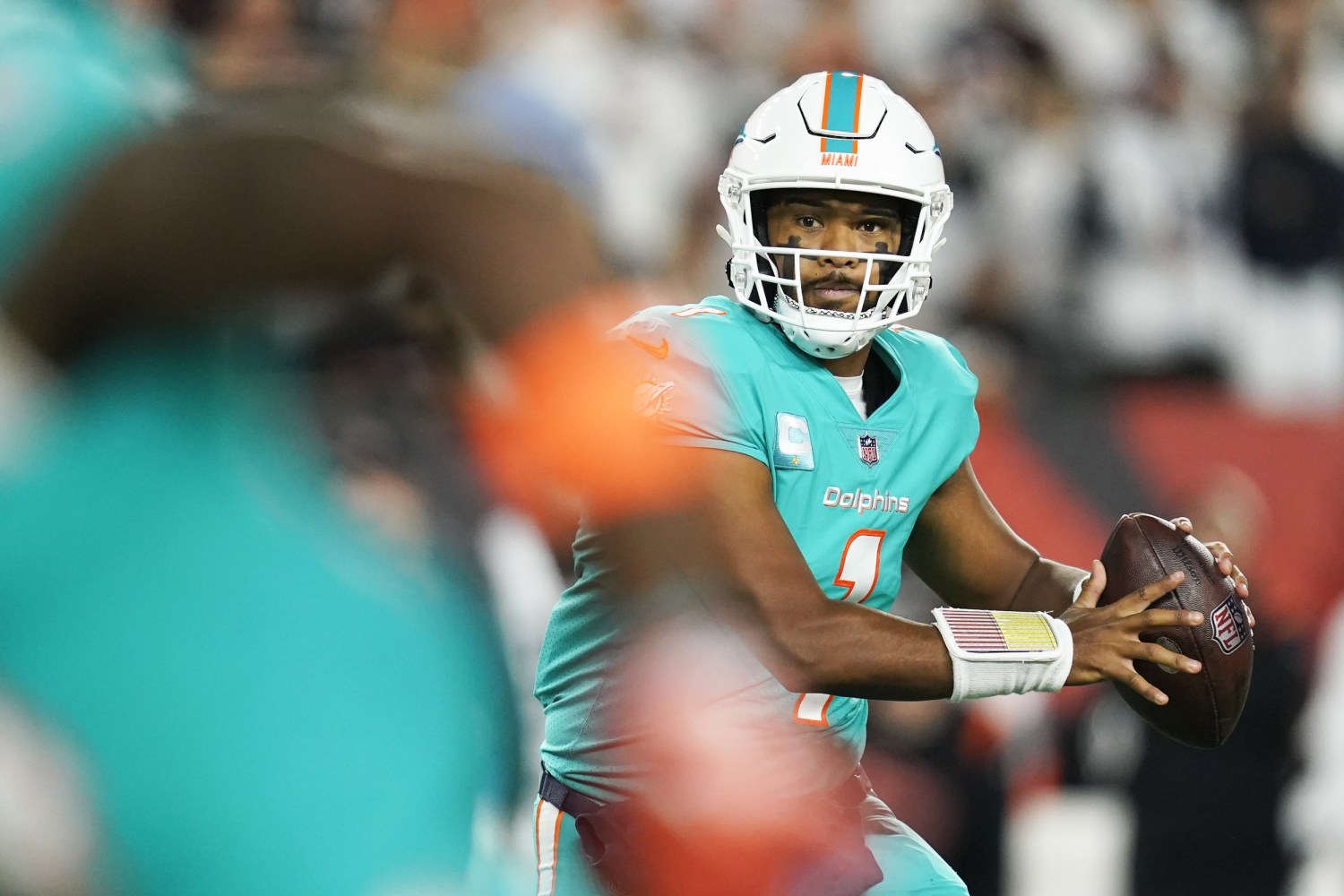 From the time of after the game against Buffalo, to the start of the Cincinnati match up, Tagovailoa underwent concussion protocols, and evaluations in which he passed and was cleared to play for Thursday. All seemed to be well at the start of the game, but in the blink of an eye Tagovailoa was down, and showing symptoms of a head/neck injury. Similar to what was seen against the Bills, the tackle wasn't unwarranted, but enough to really hurt Tagovailoa.
After this sight he was carted off the field, and given medical attention at the University of Cincinnati hospital, and there was found no structural damage. He was able to fly back to Miami with the team in good spirits per ESPN, but an investigation is now being conducted by the NFL and NFLPA to gain an understanding as to why. The team let Tagovailoa back on the field Sunday against Buffalo, and no one stopped him from playing Thursday night. 
Many things will be found in the investigations done by the NFL, but in the meantime, Teddy Bridgewater will be leading the Miami Dolphins. The Dolphins have been a really good team so far this season, we'll see if they can get back on track against the Jets week 5.