Ryan Reaves has never been a guy known for putting up points, he does all his work by throwing around the body, intimidating the opponent, and protecting the stars, I mean look, he has 117 points in 772 games, but his PIMs? Almost at the 1000 mark, 994 PIMs currently.
If you didn't know, Ryan Reaves was recently traded at his own requested. He was traded from the New York Rangers to the Minnesota Wild, reuniting with an old buddy…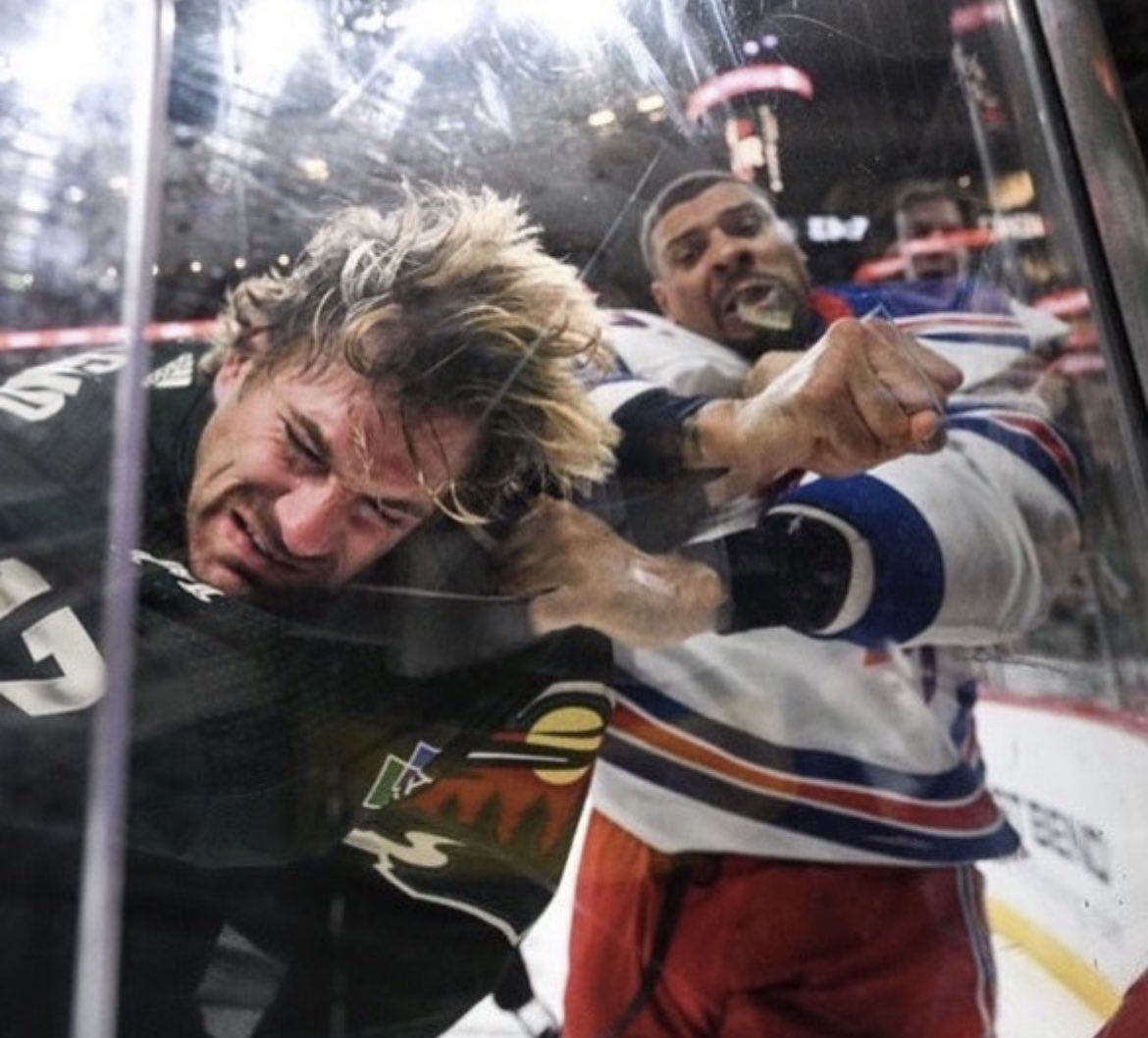 In his 12 games with the Rangers this season, Reaves had 0 points, was a -5 with 12 PIMs, and only had 3 shots on goals.
Well, he has turned it around very quickly with the Wild, where he has played in 5 games. He has 0 goals but he does have 3 assists for a total of 3 points in 5 games, he also has 4 shots on goal, 2 PIMs, and is a +1.
The 35 year old forward seems to be enjoying his time with the Wild, and has even has more great times with his old buddy from before.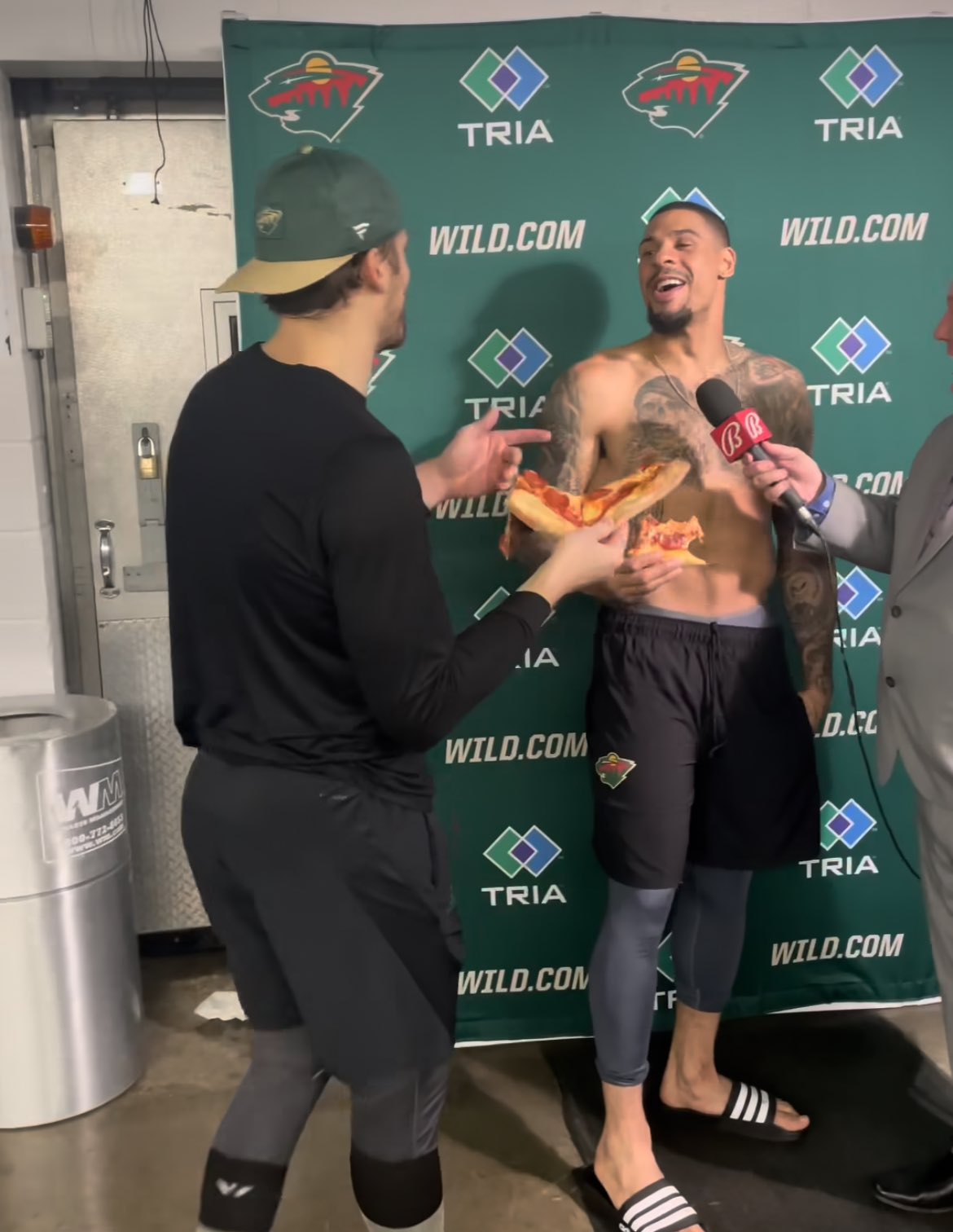 Reaves looks pretty happy to be out of New York, who have certainly been struggling this season as they sit outside of a playoff spot in the Eastern Conference.
The Wild on the other hand sit third in the Central Division, having won 4 of their last 5 games.
UPDATE:
Here is a video of Reaves and other members of the Wild playing in the snow, because why not.