The Rangers have signed their RFA winger Kaapo Kakko to a 2 year deal. This deal has an AAV of $2.1M. This is the 21 year old's first deal after his entry level contract he signed at 18 years old, right after he was drafted in 2019. Kakko showed a ton of potential before being drafted, but has certainly struggled to translate that potential into performances at the NHL level.
Kakko spent his 2018-2019 season playing for TPS Turku in the SM-liiga, which is the highest level professional league in Finland. At only 17 years old playing with the professionals, Kakko scored 22 goals and picked up 18 assists in 45 regular season games. In 5 playoff games, he had 4 goals and 1 assist. To be this dominant in any professional league at the age of 17 is extremely impressive, and the SM-liiga is very competitive, so Kakko certainly showed he has a lot of talent.
Kakko has struggled to find that game in the NHL though, and it certainly doesn't help that he has only played in 91 of 164 games across the last two seasons due to injuries. In the 2021-2022 season, he played in 43 games, scoring 7 goals and assisting 11 more for a total of 18 points. In playoffs, he only managed to score 2 goals and assist 3 for a total of 5 points in 19 games. The injuries certainly are a part of the reason that Kakko is struggling to find any type of consistency with his output, but even when he does play, he has struggled with the creative side of his game, specifically his passing / chance creation, as well as his zone entry.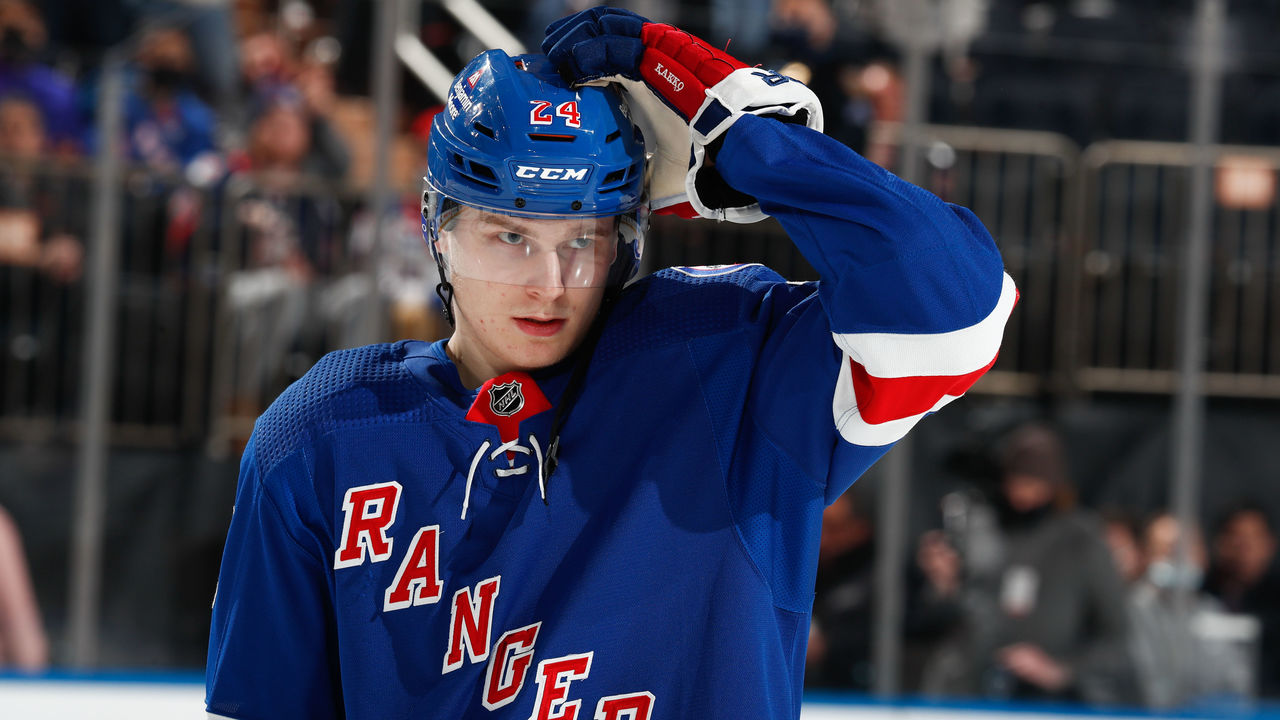 With this 2 year bridge deal, it's time for Kakko to step up and prove his worth, or he might fall into the category of bust. He either finds his talents and becomes the 60+ point guy who drives offensive play that his potential has certainly shown, or he falls into being a middle 6 winger that just plays in where he fits and plays a support role.