The Philadelphia Phillies have had a rough beginning to the new MLB season, as they remain the only team without a win. With a dismal 0-4 start, fans and analysts alike are growing increasingly concerned about the team's performance. The Phillies have not only been losing but have also been heavily outplayed in most of their games, with one loss by 13 runs and another by 7.
The Phillies opened the season with a three-game series against the Texas Rangers, losing all three games with scores of 11-7, 16-3, and 2-1. They then faced off against the New York Yankees and suffered an 8-1 defeat. Tonight, they will once again go head-to-head with the Yankees, hoping to secure their first victory of the season.
The Phillies have allowed 37 runs within the first 4 games, which is in the top 3 highest totals in franchise history through the first 4 games of a season.
One positive takeaway from the Phillies' abysmal start is that all their games have been played on the road. This could potentially mean that once they return to the friendly confines of Citizens Bank Park, their fortunes may improve. However, their current losing streak has undoubtedly put a damper on the spirits of the players and fans alike.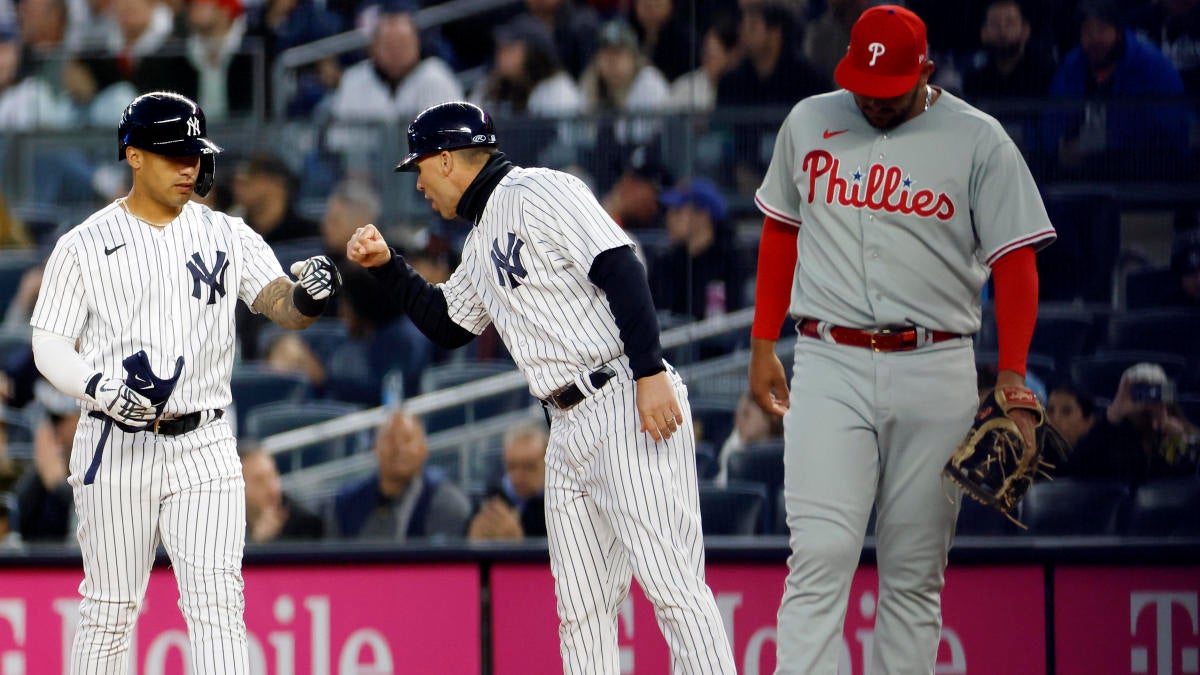 The Phillies' poor performance thus far has been a result of a combination of factors, including inconsistent pitching, lackluster offense, and shaky defense. The team will need to address these issues if they hope to turn their season around and avoid becoming the laughingstock of the league.
Baseball is a long season, and a four-game losing streak, while disheartening, is not insurmountable. The Phillies will need to find their rhythm and begin executing in all aspects of the game to climb back into contention.