One of the most highly sought after free agents, Nazem Kadri, has still not signed with a team for the upcoming season. Kadri, a 31 year old center, had 87 points in 71 regular season games with the Avalanche this past season. In the playoffs, he had 15 points in 16 games, and he also played in the Stanley Cup final with a cast after having surgery to repair his broken thumb that occurred in the third round. An extremely impressive season from Kadri, who is now a UFA.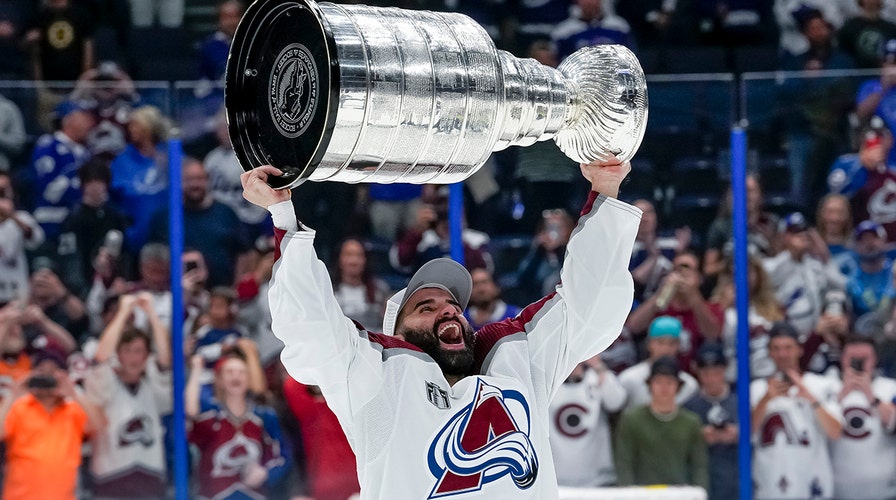 Many teams are interesting in signing Kadri after his performances with the Avalanche helped them win the Stanley Cup this past season. There have been talks of teams offering long-term deals, but Kadri may take a shorter term contract to make another run at a cup, and that doesn't exclude staying with the Avalanche.
As stated here by Peter Baugh, Kadri is still going to be expensive, but he wants to make another run at the cup. He has already ruled out any teams he believes won't be making a run at the cup soon. That being said, cup contenders almost always have very minimal cap room to work with, and it is very likely that whoever signs Kadri is going to have to makes some moves first. There are rumblings that the Colorado Avalanche are trying to clear cap space in order to keep him. Other cup competitors that may be in on Kadri include the New York Rangers, Edmonton Oilers, Calgary Flames, and maybe a team like the Hurricanes or Panthers. No concrete evidence has leaked out that he is committed to a certain team and just waiting for cap space to be opened up.
A team signing Kadri long term doesn't seem like the best option. He's a great player thats going to have a huge impact for whichever team he signs for, but anything more than 5 years is pretty risky if the team wants to stay competitive. Every player is different, some players decline at 35, some decline at 40, some just play amazing till they retire, but it is always a gamble, and not one that is worth taking.
What's fair value for Kadri? I would say a 3-5 year deal in the $7M-$8M AAV range. In a deal like that you will get all of Kadri's prime, it hits a 3 – 5 year window win now window for teams that are contenders and doesn't completely screw them over in the long run if he is only signed for a couple of years. We have seen many players get long term deals that do not pan out, like Jeff Skinner(6 years x 9 million) and Erik Karlsson (6 years x 11.5M). These contracts haunt these teams and certainly stunt their growth towards being a cup competitor, or even keep them trapped in a rebuild.