Lionel Messi and Kylian Mbappe are two of the most talented and highly regarded football players in the world today. Both players have had impressive careers thus far, and at the age of 23, they had both already achieved a great deal of success on the field.
At age 23, Messi had played a total of 269 games, scoring 180 goals and recording 82 assists. He had also made 57 appearances for the Argentine national team, scoring 17 goals in international play. Despite being just 23 years old at the time, Messi had already established himself as one of the best players in the world, winning numerous individual and team accolades, including two Ballon D'or trophies, one at 22 and one at 23.
Mbappe, on the other hand, had played 302 games at age 23, scoring 222 goals and recording 111 assists. He had also made 65 appearances for the French national team, scoring 33 goals in international play. In addition to his impressive career, Mbappe had already won a World Cup, helping lead France to victory in the 2018 tournament, being the teams top scorer with 4 goals along with Antoine Griezmann.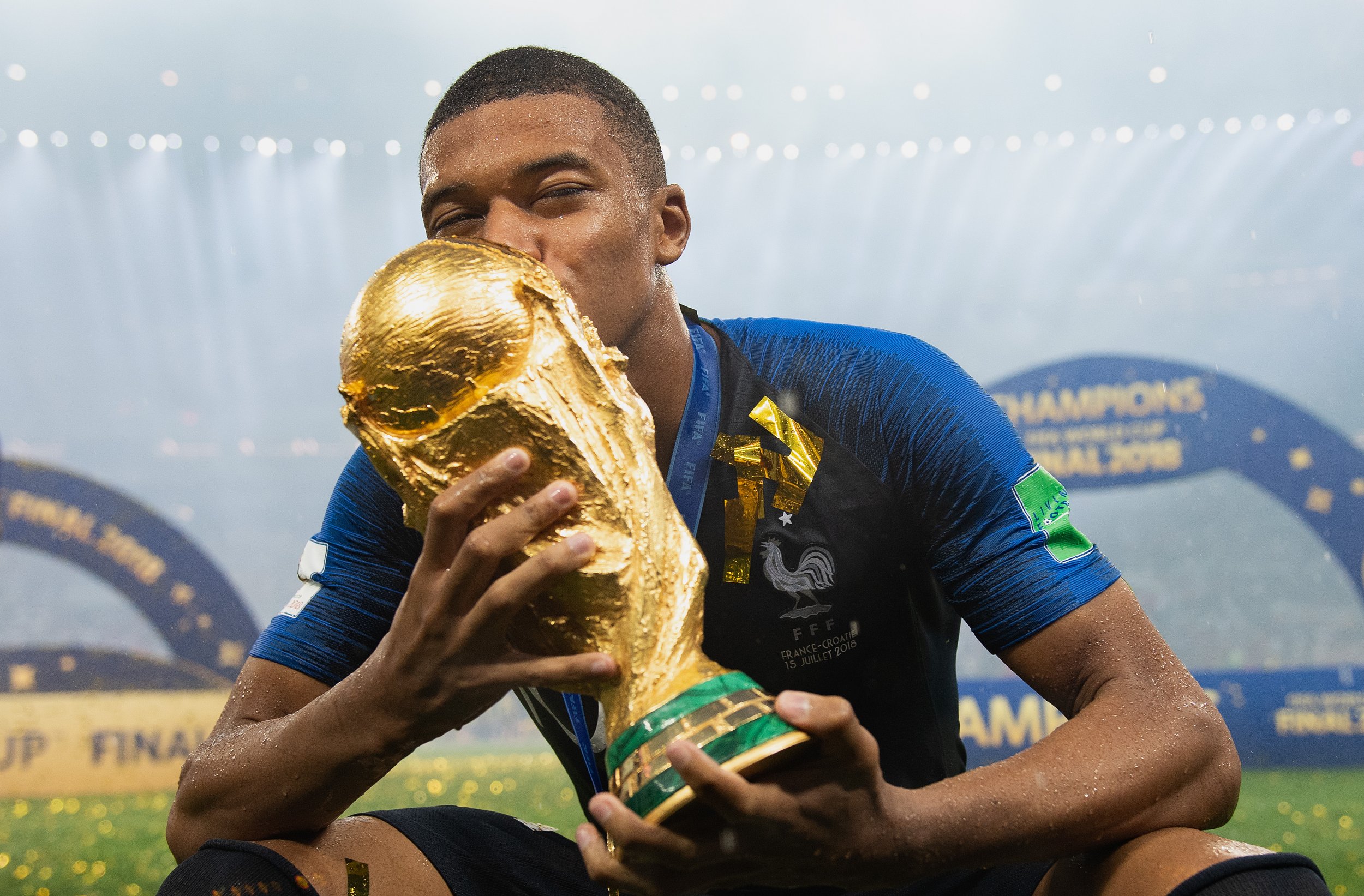 This means Mbappe has 71 more goal contributions in 33 more games played than Messi did at the same age. The question is, can Mbappe continue his climb and create the domination and have the longevity that Messi has had in his long and amazing career.
While both players have had impressive careers thus far, it is clear that Mbappe has had a bit more success on the international stage, thanks in large part to his World Cup triumph. Messi and Mbappe will face off in the 2022 World Cup final in Qatar on Sunday, with 35 year old Messi looking to put the icing on the cake of one of the best ever careers in the history of football. Mbappe looks to win his second career world cup at just the age of 23, which would cement his place as a Ballon D'or favorite.
From teammates at PSG to rivals on the biggest stage in Football. What a game we are in for on Sunday.