Lisandro Martínez almost ended up signing with Arsenal instead of Manchester United in the summer of 2022. This revelation was made by Manchester United manager Erik ten Hag, who stated that Martínez himself wanted to leave Ajax and was a top priority for Arsenal. However, Martínez eventually chose to join Manchester United after having a conversation with ten Hag.
Erik Ten Hag stated this: "Lisandro Martínez himself wanted to leave Ajax. If we hadn't taken him, he would have gone to Arsenal. He was top priority there. Licha called me at one point: 'Coach, listen, I'm leaving Ajax. I can sign with Arsenal, but if you want me, I'll go to Manchester United."
Martínez has proven to be a valuable addition to Manchester United's defense, with an average Fotmob rating of 6.93 in 14 Premier League games this season. The Argentine international made a total of 120 appearances for Ajax from June 2019 to July 2022 before making the switch to Old Trafford.
It's easy to see why Martínez was a hot commodity in the transfer market, as he has already proven to be a reliable and talented defender in his time with Ajax.
The 24 year old defender made a €57.37m transfer to Manchester United to follow his manager Erik Ten Hag to Old Trafford.
His performances at the 2022 World Cup, where he helped Argentina win the World Cup, included several crucial blocks throughout the run even though he was not the first or second choice CB.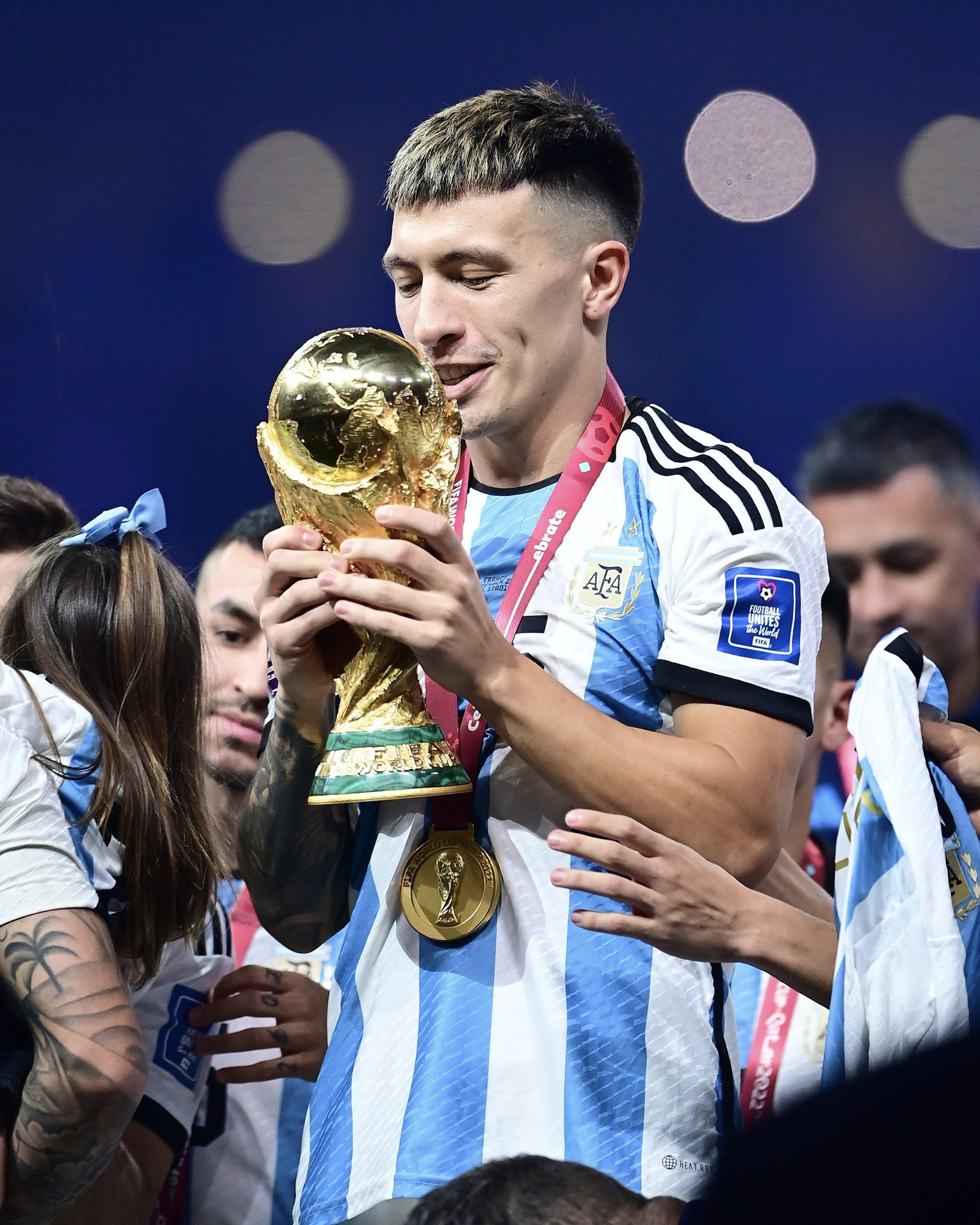 It's clear that both Arsenal and Manchester United were interested in bringing Martínez on board, but ultimately it was the Red Devils who were able to secure his services. With his impressive performances so far this season and a successful World Cup campaign, Manchester United fans should be very happy with this signing.
Arsenal fans may be upset they missed out on this signing, but on the pitch they are performing better than Manchester United, as Arsenal currently sit first in the Premier League with only 1 loss this season, while Manchester United sit 5th, 11 points behind. The funny part is, Arsenal's one loss this season came at the feet of Manchester United, who beat them 3-1 with goals from Rashford (2) and Antony.