Today marks the 10th anniversary of Jon Cooper as the head coach of the Tampa Bay Lightning, celebrating a successful and inspiring career that has taken him from high school hockey to the pinnacle of the NHL. With a championship title at every level, Cooper's achievements are a testament to his hard work, dedication, and passion for the sport of hockey.
Jon Cooper's coaching career began at the high school level, from which he quickly progressed through the ranks of the hockey world, from the NAHL, to the USHL, to the AHL, and finally to the position he is now as head coach of the Tampa Bay Lightning in the NHL.
During his tenure with the Lightning, Jon Cooper has coached the team through 788 regular season games, securing 476 victories and a points percentage of .647. In the playoffs, Cooper has led the Lightning through 139 games, winning 84 of them. Under his guidance, the team has won two Stanley Cup Championships and two additional Eastern Conference Championships. Not to Mention Cooper is the fastest coach in NHL history to reach 400 wins.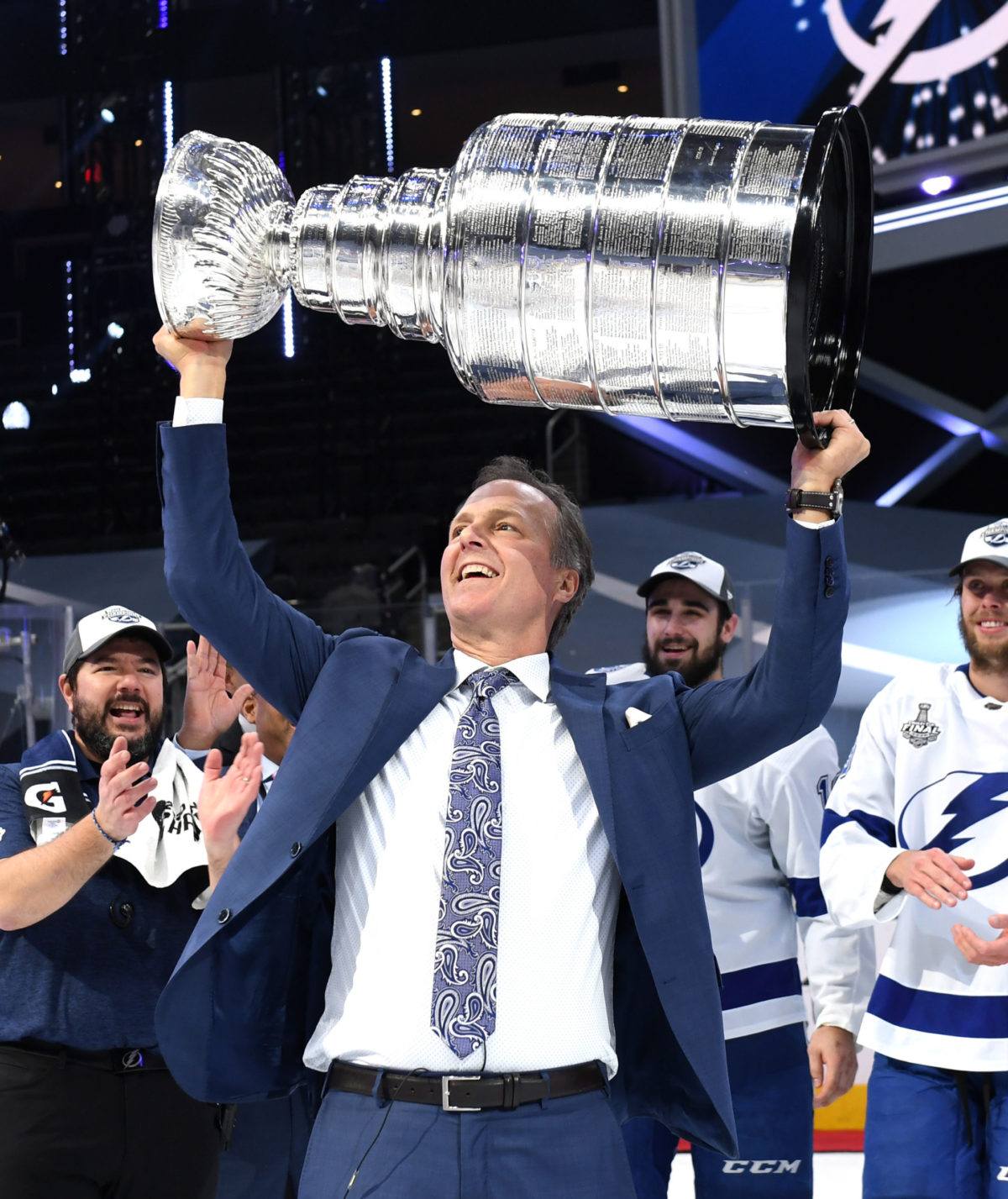 Jon Cooper's 10-year journey with the Tampa Bay Lightning is a remarkable story of determination and success. From his humble beginnings as a high school hockey coach to his current role as the head coach of an NHL powerhouse, Cooper has consistently demonstrated an ability to inspire and motivate his players to achieve greatness. As we celebrate this milestone in his career, fans of the Lightning and hockey enthusiasts around the world look forward to the continued accomplishments of Jon Cooper and his team.