During a post-game interview following the New York Rangers' Game 2 win in the Stanley Cup playoffs against the New Jersey Devils, team captain Jacob Trouba made a humorous reference to his former teammate, Ryan Reaves. Reaves, known for conducting interviews shirtless to showcase his tattoos and physique, is now a member of the Minnesota Wild.
As Trouba prepared for his own interview, he quipped, "Let me get a shirt on, I'm not Reavo (Reaves)." This light-hearted comment highlights the lasting effect Reaves has in the locker room with his big personality. Reaves likes to call it "Tarps-off" when doing shirtless interviews.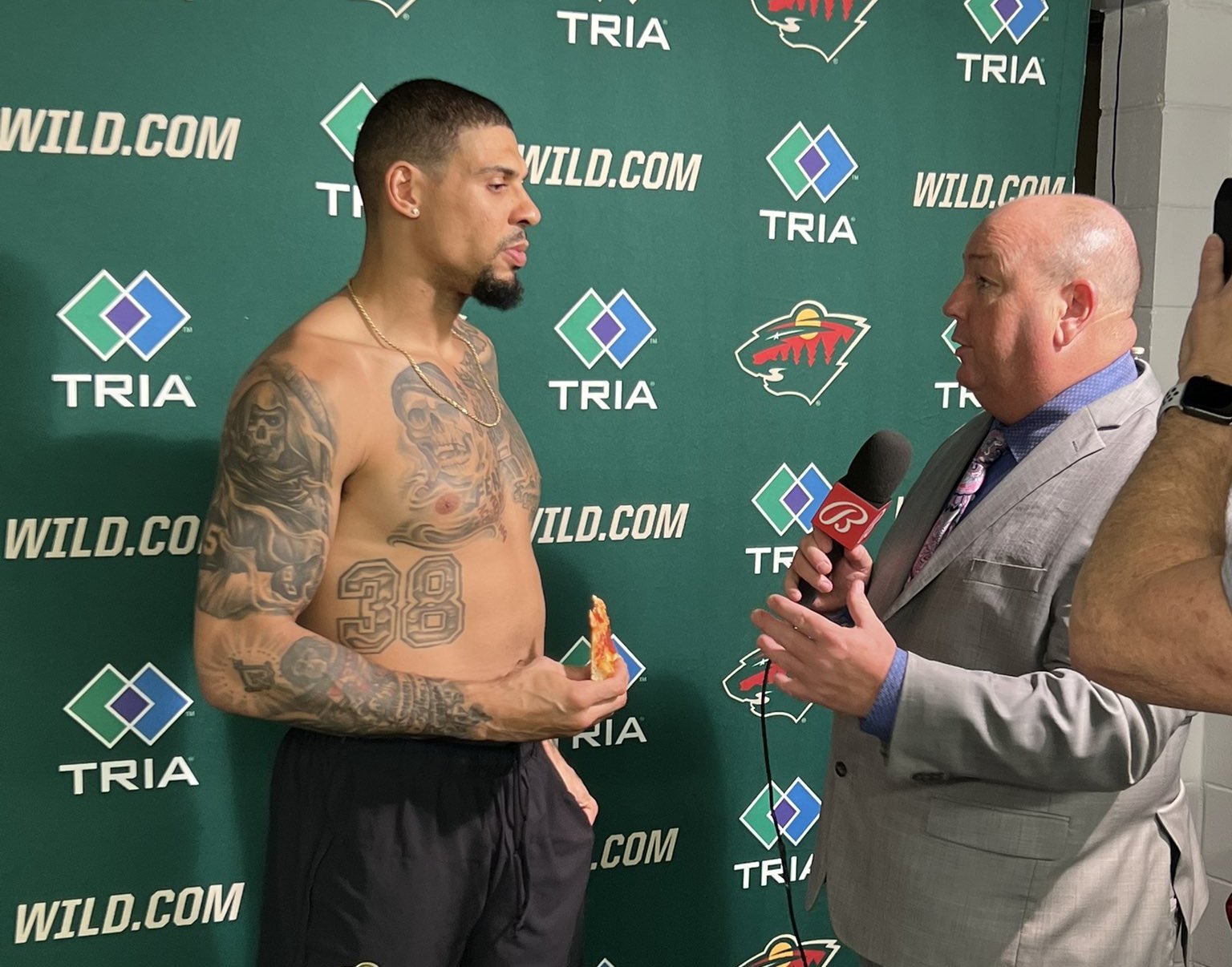 Reaves tarps-off interviews has become a movement for the Wild, with multiple players joining in on the fun.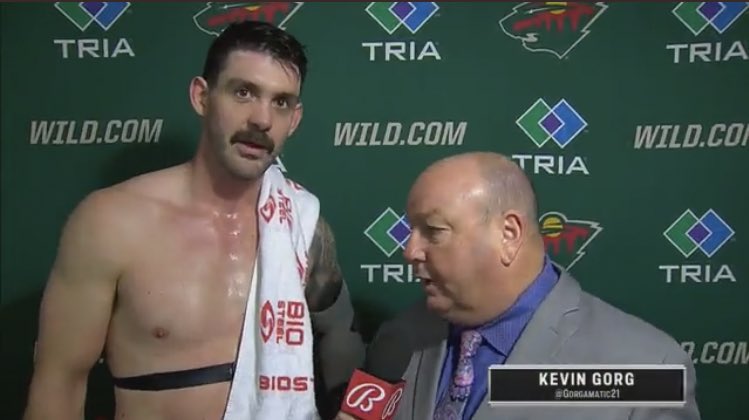 Ryan Reaves has been enjoying a successful season with the Minnesota Wild, achieving the second-highest point total in his career with 5 goals and 10 assists in 61 regular-season games. In his first two playoff games with the Wild, Reaves has yet to score any points but has accumulated 12 penalty minutes – a fitting statistic for a player known as a career enforcer.
While Trouba is also no stranger to engaging in on-ice scrums, his role on the team is not focused on enforcing like Reaves'.
Good to see the guys being loose and having fun with the media instead of getting the typical boring and professional answers.