AFC teams are not known for football like the teams from Europe and South America are, but they can to this tournament with passion and the strive to prove themselves, and they done just that.
For the first time in World Cup history, three different AFC teams have made it past the group stage of the world cup.
We have seen so many upsets in this world cup, it is impossible to know what will happen next.
The first AFC team through to the knockout rounds is Australia, ranked #38 in the world and certainly were not back to go through in a group with France, Tunisia, and Denmark, especially after their 4-1 defeat to France in the opening match.
Well the Australians rallied and managed to beat the #20th ranked Tunisia 1-0 thanks to a 23′ min goal from Mitchell Duke despite having less shots, less possession, and less Expected goals.
On to match day 3, Australia faced off against #10 ranked Denmark. A cagey affair which saw Denmark dominate possession was blown wide open by a 60th minute goal from Mathew Leckie, which ended up being the only goal and the winner to send Australia through to the final 16.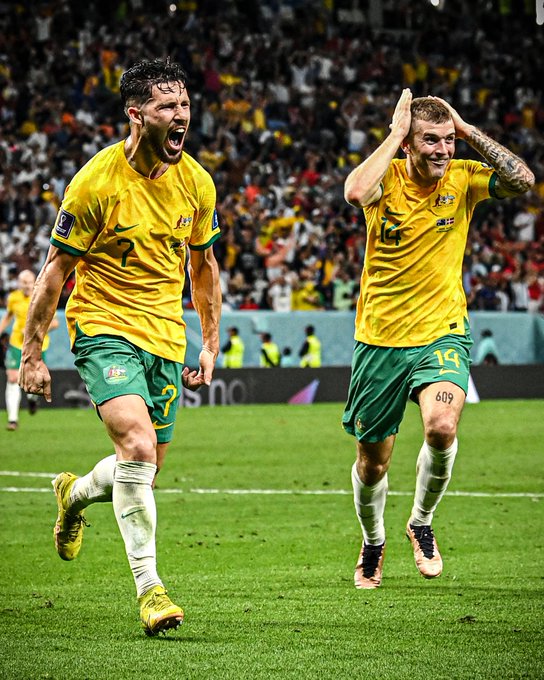 The second AFC team through to the knockout rounds, and the most impressive of the three, was Japan. While Japan are ranked higher in the World Rankings than Australia at #24, they fell into a group with Spain, Germany, and Costa Rica.
On the opening day of the group Japan faced off against Germany, going 1-0 down to a Gundogan penalty in the 33rd minute, but caught a break with a VAR goal cancelled on Havertz's 45th+5 minute goal.
Japan came out in the second half and continued to battle, 5 substitutions later and they finally found their offensive flow with substitute Doan scoring the game tying goal in the 75th minute. Shortly after in the 83rd minute, another substitute in Takuma Asano buried one into the back of the net to seal the deal and win the game for Japan, a shocking victory against the #11 ranked side.
Match day 2 of the group was one to forget for Japan, as they managed to fall 1-0 to #31 ranked Costa Rica, despite Costa Rica losing their opening match 7-0 against Spain, many fans lost hope here as their final match came against Spain.
Match day 3 was here and this game started off similar to the game against Germany, complete domination by their opponent. Spain netted one early in the 11th minute thanks to Alvaro Morata. Come the second half and come the subs for Japan, but this time a much quicker impact. Doan comes off the bench once more and finds the net only 2 minutes later in the 48th minute to tie the game 1 – 1. Shortly after that Ao Tanaka slots in a cross from substitute Mitoma, giving Japan a 2-1 lead in the 51st minute. From there it was just hold on to dear life, Spain dominated the game with 82% possession, but couldn't find the back of the net again, leading to a 2-1 victory and a top of the group finish for Japan.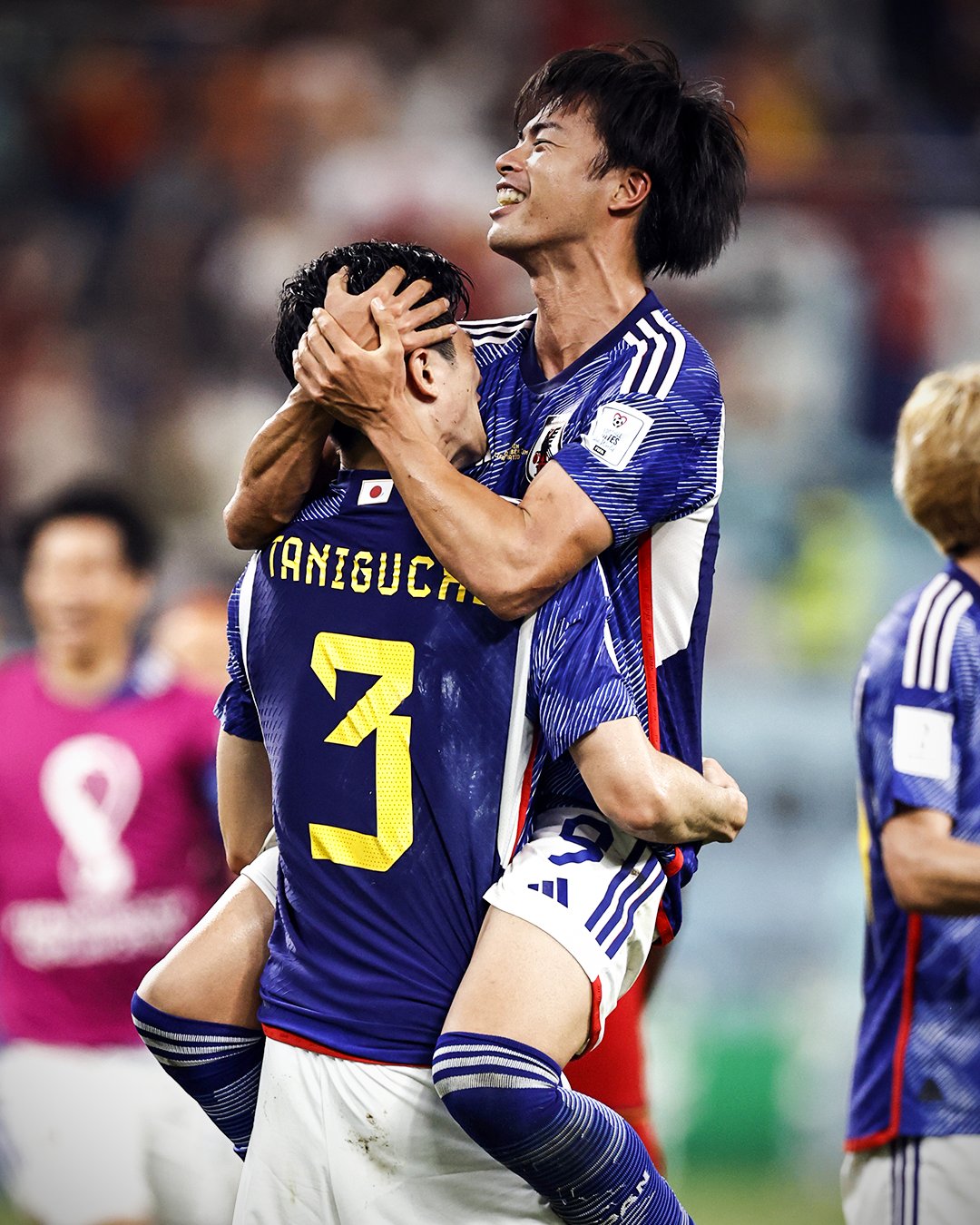 Last but not least was South Korea, who came into the tournament ranked at #28, placed in a group with Portugal, Uruguay, and Ghana, certainly a tough one to get out of.
They opened their campaign against the #14 ranked Uruguay, but the defensive battle ended in a 0-0 draw with neither side getting more than a .64 xG on the day, not a bad point to pick up for South Korea.
The second match day they faced Ghana in a thriller of a game, that saw them go down 2-0 inside of 35 minutes thanks to a 24th minute goal from Salisu and a 34th minute goal from Kudus. Like many of these AFC teams, they came out with fire in the second half and fired quick, scoring 2 goals only 3 minutes apart in the 58th minute and the 61st minute thanks to Gue-Sung Cho. The tie game didn't last long as Kudus bagged his second of the game in the 68th minute, leading to South Korea's defeat, meaning they go into match day 3 with only 1 point.
Match day 3 came and they faced #9 Portugal. You won't believe it, but they went down 1-0 5′ minutes into the first half thanks to a goal from Ricardo Horta, but they were able to bounce back quick and tie the game in the 27th minute thanks to a goal from Young-Gwon Kim, but a draw wasn't going to be enough, they needed a win for a chance to go through. A hard fought second half looked to be ending in a draw, but a hero emerged as the South Koreans scored in the 90 + 1 to win the game and send themselves onto the knockout rounds. A goal from Hee-Chan Hwang, assisted by no other than Spurs forward Son.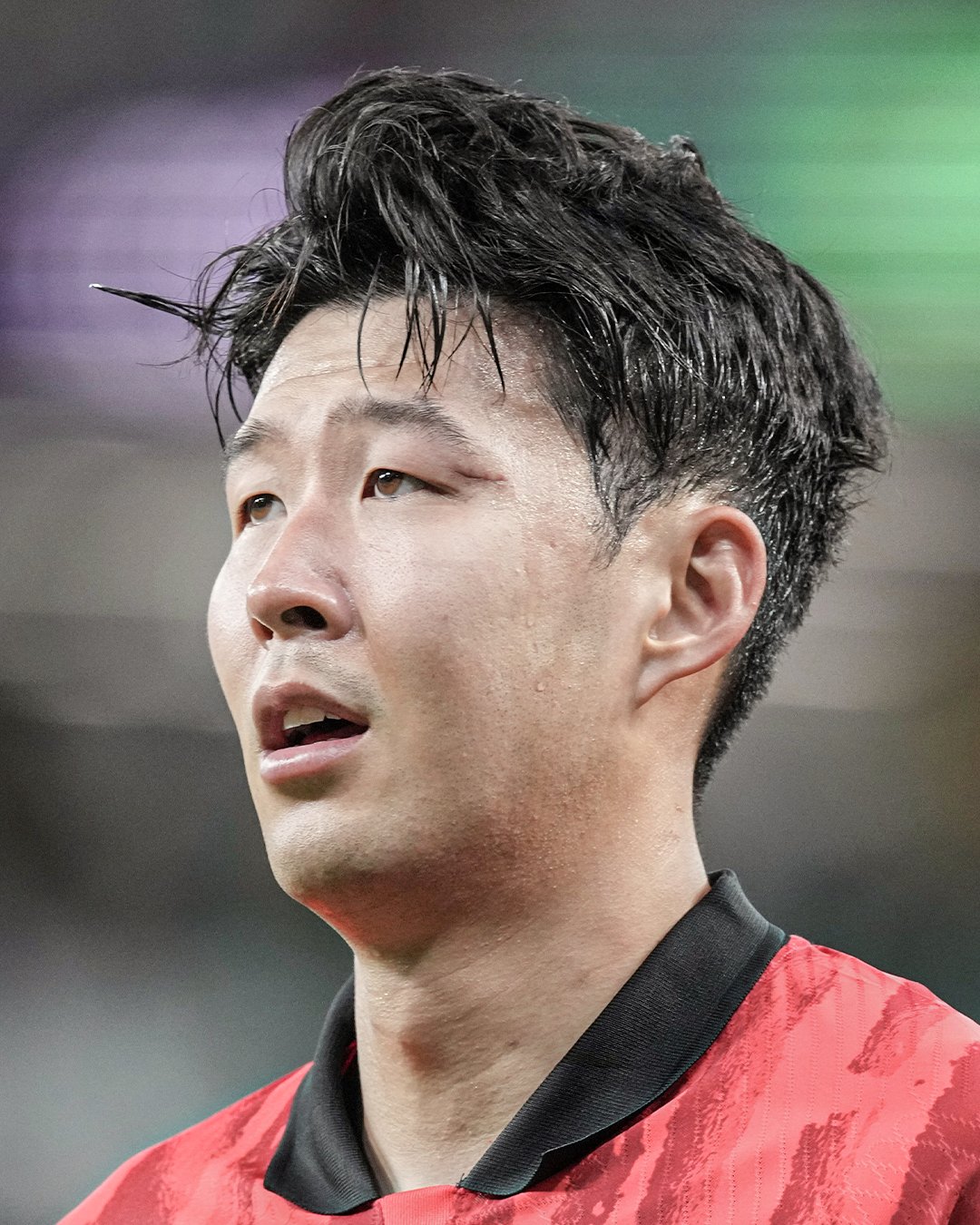 What a story this World Cup has been, the knockouts are sure to bring tons of excitement and unexpected results, many did not expect to see the likes of Uruguay, Germany, and Denmark crash out in the group stage, but Japan, South Korea, and Australia showed up with passion and ability to proof themselves and their country.