The Boston Celtics were not expected to be the second seed in the East or to make the NBA Finals at the start of the 2021-2022 NBA season. The title favorites at the start of the season included the Brooklyn Nets, reigning champions Milwaukee Bucks, Miami Heat, and Philadelphia 76ers, which made it seem like it was a long shot for this young Celtics team, led by rookie Head Coach Ime Udoka, to be in the contender conversation.
Starting off the first half of their season as the eleventh seed in the East, many thought the Celtics season was over, but a historic 28-7 run to cap off the regular season propelled the Celtics to the second seed in the East. This sent them on their journey to banner number 18 as they defeated the Nets, Bucks, and Heat to take on the Golden State Warriors in the finals.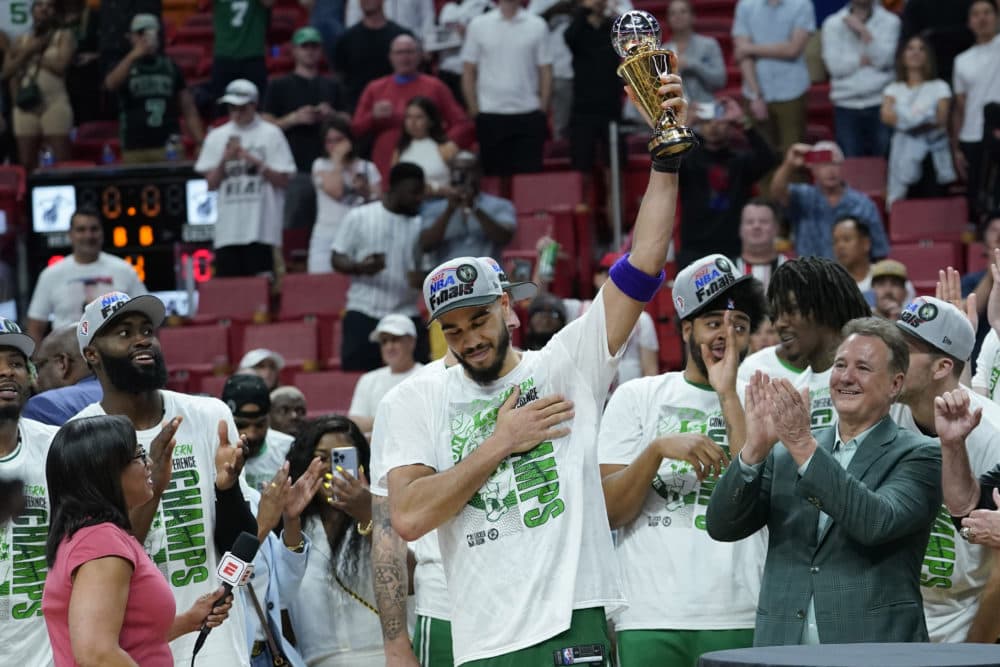 Despite falling in six games to Stephen Curry and the Warriors, this young Celtics team has shown that they are a force to be reckoned with for years to come in the Eastern Conference, led by their star tandem of Jayson Tatum and Jaylen Brown.  This finals run and a strong offseason by general manager Brad Stevens has shifted expectations for next season from potential finals reappearance to a "title or bust" side.
The Celtics kicked off their offseason with the acquisition of prominent two-way player Malcolm Brogdon, without trading any core players of the 2022 Finals team.  Soon after bolstering their backcourt, the Celtics signed 33-year-old veteran Danilo Gallinari to a two-year $13.3 million contract. 
Brogdon recently said on ESPN reporter Adrian Wojnarowski's podcast, "The Woj Pod,":
"I want to win a championship, so whatever I can sacrifice to get back to that championship level, I'm willing to do it." 
Brogdon also mentioned that he was willing to embrace a new role with the Celtics as "sixth man."
The combination of these two signings alone increased the Celtics odds to win the championship to +625, leaving Udoka with one of the deepest, talented squads in the league at his disposal.
Brad Stevens still has more work ahead of him as he sets his eyes on using a $17.1 million traded player exception (TPE) to continue to try and help get the Celtics the franchise's first title since 2008.
FEATURED IMAGE CREDIT: Creator: Adam Glanzman | Credit: Getty ImagesCopyright: 2022 Adam Glanzman