The Wimbledon quarter finals are underway for both the Mens and Womens singles. Novak Djokovic is the heavy favorite to win this year's Wimbledon title, despite losing in the quarter final to Rafael Nadal in the French Open and being unable to play in the Australian Open due to protocols, Djokovic looked to get back to the semi finals yet again to make it his 11th appearance. 
Djokovic got off to a great start against Jannik Sinner, winning two of his serves and breaking his opponent's serve twice. Djokovic ended up 4-1 early in the first set, but Sinner finally got things rolling winning 6 straight games to defeat Djokovic 7-5 and take the first set. He continued to lead the 1 seed through the second set, and ended up winning six games to two and going up 2 sets to love. 
When all hope seemed lost during a break, Djokovic came out in the 3rd set with a vengeance to get back into the game. Djokovic broke Sinner twice on his serve to take the third set 6-3 and continued the streak into the 4th and 5th sets winning both sets six games to two, to complete the 0-2 comeback against the 20 year old.
This is not Djokovic's first 0-2 comeback, he has done it many times before against top level opponents such as Roger Federer, and many others.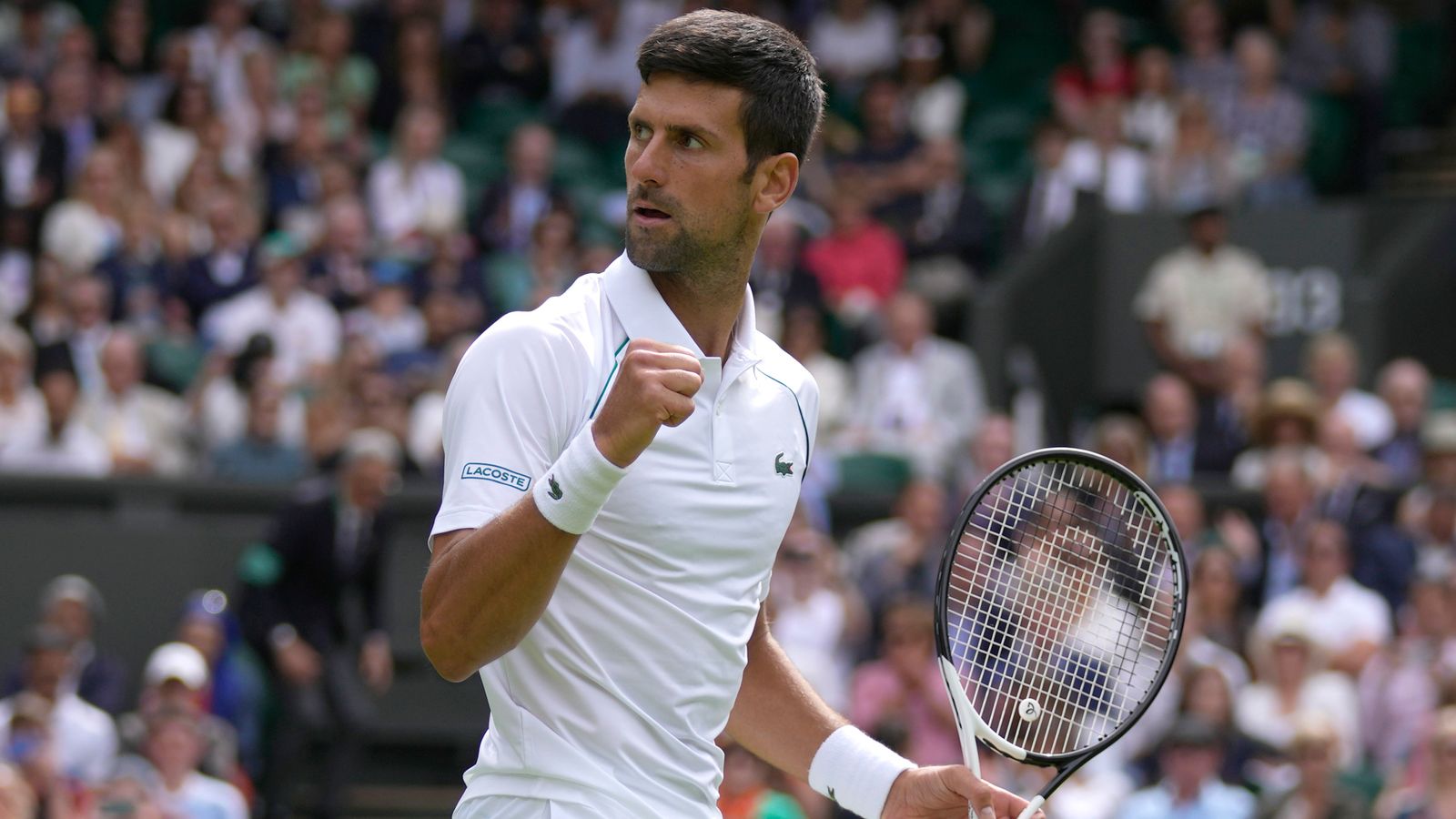 Djokovic will return to Centre Court action on Friday to face Cameron Norrie, the Great Britain athlete who has been energized by his home crowd. He is the first British tennis player to make it to  the semi finals since Andy Murray in 2016, after defeating David Goffin 3-6, 7-5, 2-6, 6-3, 7-5 in 5 sets in the quarter finals.