Borussia Dortmund are known for doing amazing business every single summer. Players love going to Dortmund, as they are one of the best clubs in the world at developing young talent into stars. They got Erling Haaland in December of 2019, with the goal of developing his talent and then flipping him for profit, at least thats what it seemed considering he had a €75M release clause for this summer. Haaland's market value is currently over €150M, so they certainly let him go for a heavy discount, but that was the agreement they came to, that Dortmund would essentially be a stepping stone.
Haaland played 87 games for Dortmund, scoring an impressive 83 goals and racking up 19 assists in his 2 and a half year stint with the club. He helped them win the German League Cup, and he was the top scorer of the Champions League in 2020-2021, scoring 10 goals. While he was playing amazing, Haaland did struggle with some injury issues in Dortmund, missing 10 of 34 Bundesliga games this season due to muscle and hip flexor injuries.
Haaland was sold to Manchester City this summer, as they activated his €75M release clause, leaving it up to Haaland who agreed to sign for the Premier League Champions. Manchester City certainly got a steal at only €75M for the 21 year old striker, with hope that the injuries he's faced will work themselves out and not be a reoccurring issue every year.
Now, let's talk about Dortmund, who took that €75M and flipped it fairly quickly to improve their entire squad, bringing in 7 new players already.
Defense
They brought in a new Goalkeeper, Marcel Lotka from Hertha BSC on a free transfer. The GK is only 21 years old, and has a lot of potential to grow at Dortmund. Dortmund recently lost 2 keepers to free transfers, with Roman Burki heading to the MLS, and Marwin Hintz heading to Basel.
Dortmund brought in a new center back duo, they got Niklas Sule on a FREE from rival Bayern Munchen, and they also signed Nico Schlotterbeck for €20M from Freiburg. Sule is only 26 years old, and is valued at over €30M, so to get him on a free is amazing business by Dortmund. Schlotterbeck had a great season with Freiburg, at only age 22 he has a lot of potential for growth, and is valued at over €20M.
Midfield
Dortmund have made one signing in the midfield so far this summer, after letting Axel Witsel leave on a free to Atletico Madrid. They signed Salih Ozcan from FC Koln on a €5M transfer. This is another young player, at only 24 years old, he had a very good season with Koln, and the Turkey international will look to continue that with the Bundesliga giants.
Attackers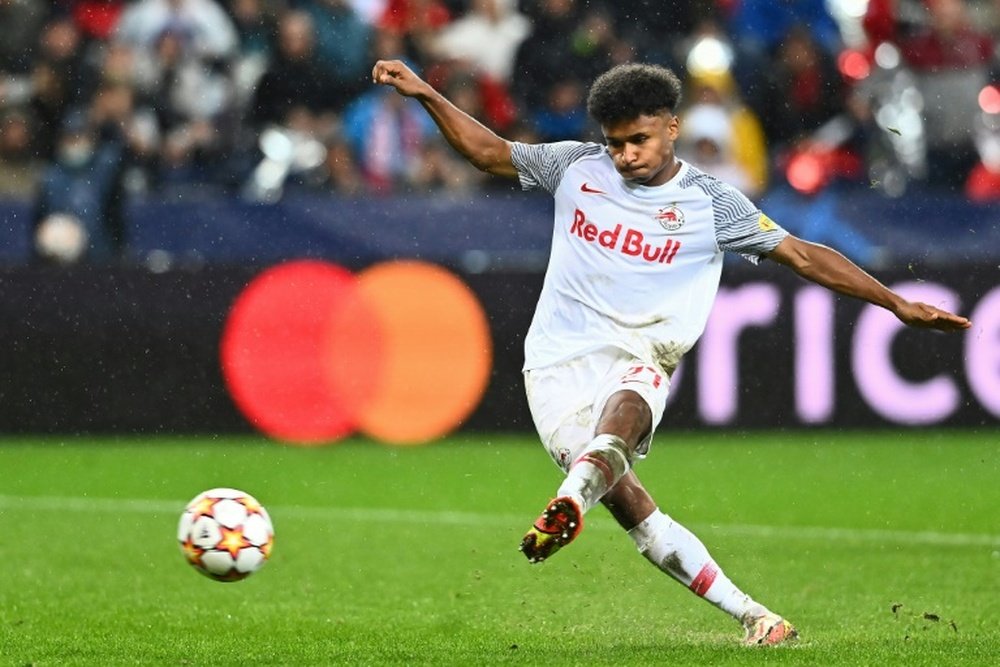 Dortmund have brought in three new attackers to replace Erling Haaland, the first being 20 year old Karim Adeyemi from Salzburg. Adeyemi played 29 games in the Austrian Bundesliga last season, scoring 19 goals and picking up 5 assists. He also played in 10 Champions League games, scoring 4 goals and assisting 1. Dortmund bought him for €30M, and look to turn one of the world's most promising youngsters into a star.
The second attacker brought in was Jayden Braaf, brought in on a free from Manchester City. The 19 year old center forward has only played 4 senior level games, scoring 1 goals in 4 games for Udinese on loan back in 2021. He also scored 2 goals in the U17 world cup for the Netherlands. Braaf has promising potential, and bringing him on a free to one of the best talent developing clubs in the world was a good move by Dortmund.
The final signing of this Erling Haaland flip is Sebastien Haller for €35M from Ajax, according to Fabrizio. It hasn't been made official yet, but when Fab says its done, it basically is. Haller is a 28 year old striker, who dominated in his time with Ajax, scoring 47 goals and picking up 16 assists in only 65 matches with the club. He was specifically dominant in the Champions League, scoring 11 goals and assisting 2 in only 8 games.
Conclusion
Did Dortmund sell Erling Haaland for extremely cheap? Yes, they certainly could have still sold Haaland this summer and gotten more money if that release clause was not in the contract. Did Dortmund take that money and improve their entire squad? Yes, yes they did. With signings in the defense, midfield, and offense, Dortmund certainly splashed the Haaland cash and improved their entire squad, so overall I believe this window has benefited Dortmund, despite selling one of the world's best for cheap.