2022 NHL Free agency day 1 was extremely busy, seemed like there was a new signing happening every 10 minutes. There was plenty of surprising trades and signings, from Brent Burns getting traded to Johnny Gaudreau signing somewhere unexpected, to the Lightning making huge extensions.
In terms of potential landing spots for Johnny Gaudreau, I'm sure Columbus wasn't on 99% of people's lists. All the talk seemed to revolve around the Calgary Flames, the New York Islanders, New Jersey Devils, and the Philadelphia Flyers.
Johnny Gaudreau wanted to play for the Flyers, he was a Flyers fan growing up, but they couldn't strike a deal it seems. Gaudreau being a Flyers fan may be the only reason he didn't sign for the New Jersey Devils, but who knows.
WINNERS
Columbus Blue Jackets
Any team that signed Gaudreau was going to be on the winners list for free agency. The guy had 115 points last season, getting him without giving up a single asset besides cap space is a huge win. Columbus didn't even have to offer the highest contract, other teams were offering over $10M AAV, the blue jackets gave him $9.8M.
The Blue Jackets have always had issues with keeping / signing star players. Pierre-Luc Dubois forced a move out of the organization, Panarin didn't want to re-sign, and many others. They don't have the "pull" that some other organizations and locations have, but they managed to sign Gaudreau, so it's a step in the right direction for the organization.
The Columbus Blue Jackets also made a signing on the back end. They sign 30 year old defenseman Erik Gudbranson to a 4 year deal with a AAV of $4M. He put up 17 points in 78 games with the Calgary Flames last season, he also had 1 point in 12 playoff games. Personally, this feels like a bit of an overpay. Gudbranson is a solid player to have on the back end, but $4M AAV, it's a lot.
Detroit Red Wings
Red Wings GM Steve Yzerman was busy in the market on day 1 of free agency. He made 5 pretty big signings, in typical Yzerman fashion.
The first being Andrew Copp, who had 14 points in 20 playoff games with the New York Rangers this past season. He signed a 5 year deal with a $5.625M AAV.
The next signing was Olli Maatta, a 1 year deal worth $2.25M. A decent for a guy who has struggled to really find his game offensively recently, but a one year deal with a team like the Red Wings could help him find his best game, no reason for the Red Wings to not give him a shot. He was solid defensively, but only put up 8 points in 66 games.
The third signing was another defenseman, a guy who played for the Panthers and Canadiens last season. The Red Wings signed 31 year old defenseman Ben Chiarot to a 4 year deal with an AAV of $4.75M. A solid defenseman who struggled a bit in the playoffs with the Panthers, only putting up 1 point in 10 games. He shows he has talent throughout the regular season and could be a great pick up for the Red Wings.
The Red Wings signed forward Dominik kubalik, who for some reason was allowed to let walk for free from the Chicago Blackhawks. The 26 year old forward signed a 2 year deal with the Red Wings, with an AAV of $2.5M. A great deal for the Red Wings who get a 30-40 points guy for a good price. Kubalik has the potential to score a lot of goals, considering his shot is pretty good.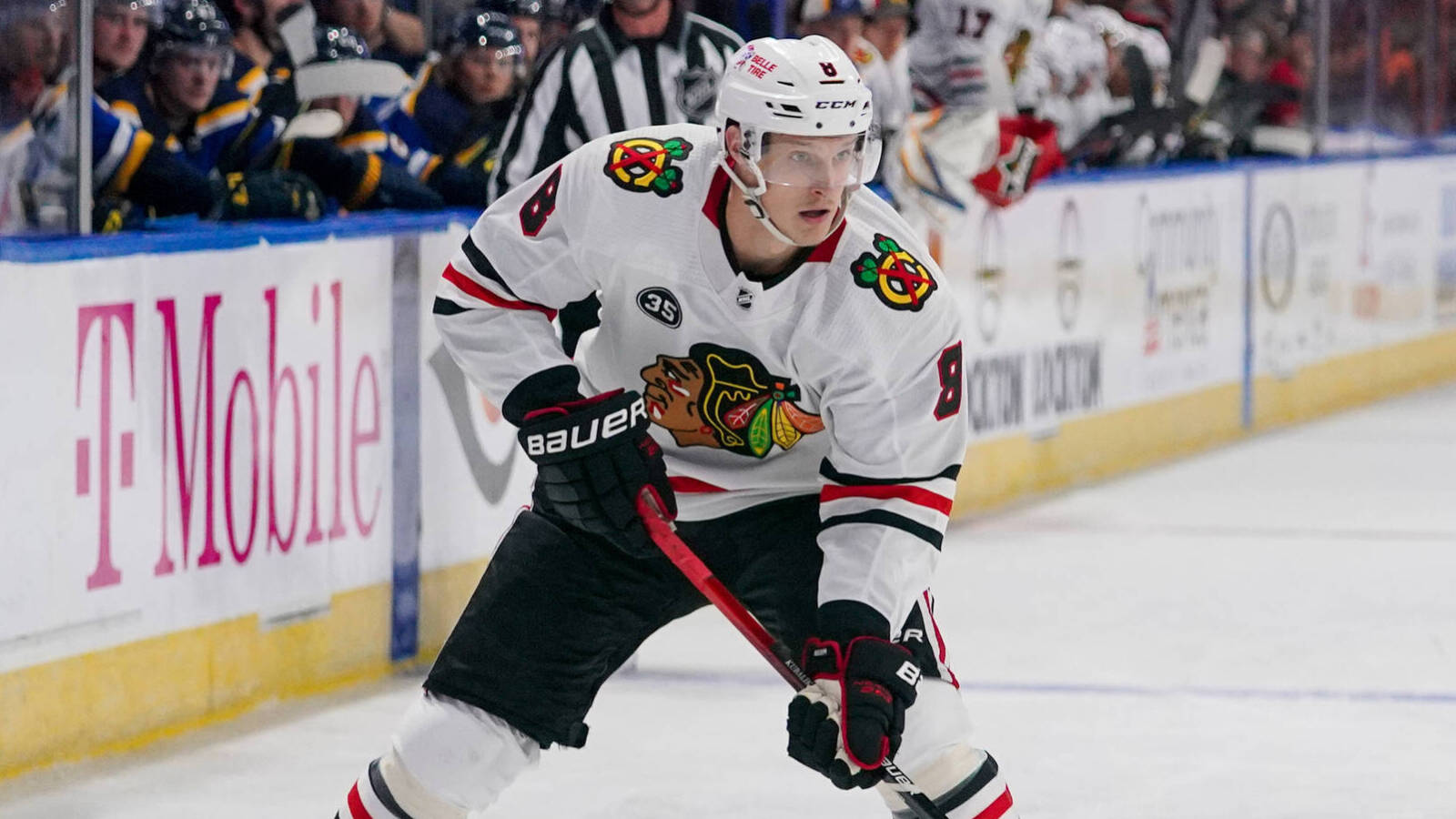 The 5th signing was another forward, this time a guy from the St. Louis Blues. The Red Wings signed David Perron to a two year deal with an AAV of $4.75M. Perron had 57 points in 67 regular season games, he then had 13 points in 12 playoff games. The Red Wings get a great offensive talent for the next 2 years in Perron.
The Detroit Red Wings get themselves a lot of great pieces, but most of them on shorter term deals. They get to test a couple guys out, and if it doesn't work in their favor, they can flip them to playoff teams as rentals and get a return on guys they signed for free. The Red Wings might still not be a playoff team with how strong the East is, but they are moving in the right direction, and have one of the best GMs in the league leading the way.
Ottawa Senators
The Senators made a splash in the free agency market on day 1. They already traded for DeBrincat, a two time 40 goal scorer, which shows the Senators are getting serious. They acquired Cam Talbot via trade before the free agency market opened, and managed to get rid of Matt Murray, who certainly struggled in his time with the Senators.
The Senators then went out and signed Claude Giroux. They signed him to a three year deal with an AAV of $6.5M, which is a great deal. The 34 year old forward had 65 points in 75 regular season games last season, he then had 8 points in 10 playoff games. This is a huge statement signing from the Senators, who are looking more and more like a playoff team as they keep adding pieces to their roster.
Carolina Hurricanes
The Carolina Hurricanes got some steals yesterday, making a lot of moves. The Hurricanes lost to the Rangers in the second round of playoffs, and certainly want to keep building off that progress. They topped the Metropolitan Division, with 116 points in the regular season.
The Hurricanes let some plays walk, Vincent Trocheck went to the New York Rangers and Tony DeAngelo went to the Philadelphia Flyers.
The Hurricanes then went and traded for 37 year old defenseman Brent Burns. While he is 37, he can still certainly play big minutes, and he loves to take shots from the point, which the Hurricanes have been known for, taking a lot of shots. The Hurricanes received Brent Burns and Lane Pederson in the trade, and in return they sent the Sharks Steven Lorentz, Eetu Makiniemi, and a third round pick. Brent Burns had 54 points in 82 regular season games last season, so this is a strong pick up for the Hurricanes.
The Hurricanes got the steal of the day by trading away Future Considerations to the Vegas Golden Knights, who sent them Max Pacioretty and Dylan Coghlan. Max Pacioretty is a 33 year old winger who has 1 year left on his $7M deal. Pacioretty had 37 points in 39 regular season games with the Golden Knights this year. Dylan Coghlan is a 24 year old defenseman who had 13 points in 59 games this season.
The Hurricanes also went out and sighed Ondej Kase. The 26 year old winger had 27 points in 50 regular season games last season.
A lot of moves for the Hurricanes, but getting a player like Pacioretty for free certainly makes them winners, as long as he can stay healthy. They signed some older end players, meaning the Hurricanes are certainly going to make a push for the cup, and may still be active in the market.