In a recent interview, Pittsburgh Penguins forward Bryan Rust had a witty response when reporter Taylor Haase asked him about teammate Kris Letang's upcoming 1000th game. Rust interjected, jokingly stating, "There's ANOTHER big game coming up Sunday, too. It's somebody's 500th game too." Rust's lighthearted comment highlights his own upcoming milestone and showcases the camaraderie between the two players.
Bryan Rust has been a loyal member of the Pittsburgh Penguins since being drafted 80th overall in the 2010 NHL Draft. Although he didn't make his debut until the 2014-2015 season, Rust quickly became an integral part of the team. Over his career, he has played 497 games, scored 140 goals, and recorded 171 assists, totaling 311 points. Rust was also a key contributor to the Penguins' Stanley Cup victories in the 2015-2016 and 2016-2017 seasons.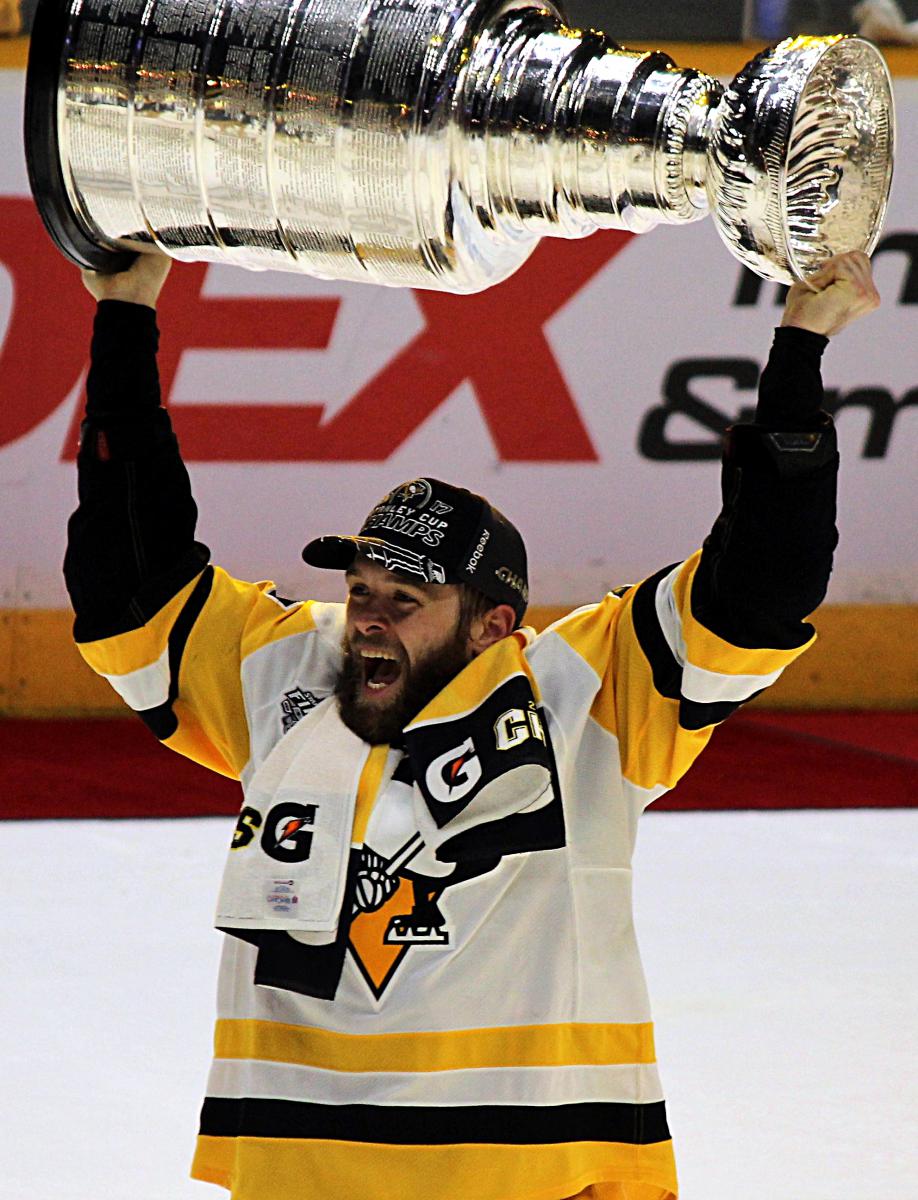 Kris Letang, the 35-year-old defenseman, was drafted 62nd overall by the Penguins in the 2005 NHL Draft. Since then, he has played 997 games with the team, scoring 154 goals and assisting 531 times for a total of 685 points. Letang's impressive tenure in Pittsburgh includes being an essential part of three Stanley Cup-winning teams: 2008-2009, 2015-2016, and 2016-2017. His upcoming 1000th game is a testament to his talent, dedication, and longevity in the league.
Rust's playful response to the reporter's question reflects the team's strong bond and the players' ability to appreciate their individual accomplishments. As Rust and Letang approach their respective milestones, it's clear that their contributions to the Penguins have been instrumental in the team's success over the years.
As the Penguins continue their pursuit of NHL glory, the milestones of both Rust and Letang serve as a reminder of their impact on the franchise, as well as their achievements while being part of the organization.