The odds to win the Stanley Cup have been released, and there is certainly some surprises in the mix. Free agency has already seen a lot of teams make signings and moves, which certainly has affected the value of each teams line. A couple notable players that have not signed for a team yet, but will certainly change odds are Nazem Kadri, John Klingberg, Phil Kessel, Paul Stastny, and a couple others.
Here are the lines via Scrimmage:
| | |
| --- | --- |
| Colorado Avalanche | +450 |
| Toronto Maple Leafs | +1000 |
| Tampa Bay Lightning | +1200 |
| Carolina Hurricanes | +1300 |
| Florida Panthers | +1300 |
| Vegas Golden Knights | +1600 |
| Edmonton Oilers | +1700 |
| New York Rangers | +2000 |
| Minnesota Wild | +2200 |
| Pittsburgh Penguins | +2200 |
| Calgary Flames | +2300 |
| St. Louis Blues | +3000 |
| Boston Bruins | +3200 |
| New York Islanders | +3500 |
| Los Angeles Kings | +4000 |
| Washington Capitals | +4000 |
| Dallas Stars | +4500 |
| Vancouver Canucks | +5000 |
| Nashville Predators | +5500 |
| Detroit Red Wings | +6000 |
| Ottawa Senators | +6000 |
| New Jersey Devils | +6600 |
| Columbus Blue Jackets | +10000 |
| Winnipeg Jets | +10000 |
| Anaheim Ducks | +15000 |
| Buffalo Sabres | +15000 |
| Philadelphia Flyers | +15000 |
| Seattle Kraken | +15000 |
| San Jose Sharks | +18000 |
| Montreal Canadiens | +20000 |
| Chicago Blackhawks | +50000 |
| Arizona Coyotes | +50000 |
Colorado Avalanche
To start off, its no surprise that the Colorado Avalanche are the heavy cup favorites after a dominant Stanley Cup run in the 2021-2022 season. The only notable piece they lost that hasn't been replaced is Nazem Kadri, and he is still a free agent that MIGHT re-sign with the Avalanche if they can find some cap space. The Avalanche were by far the most dominant team in the league, and as long as Cale Makar and Nathan MacKinnon are healthy, they will certainly be in for another cup run in the 2022-2023 season.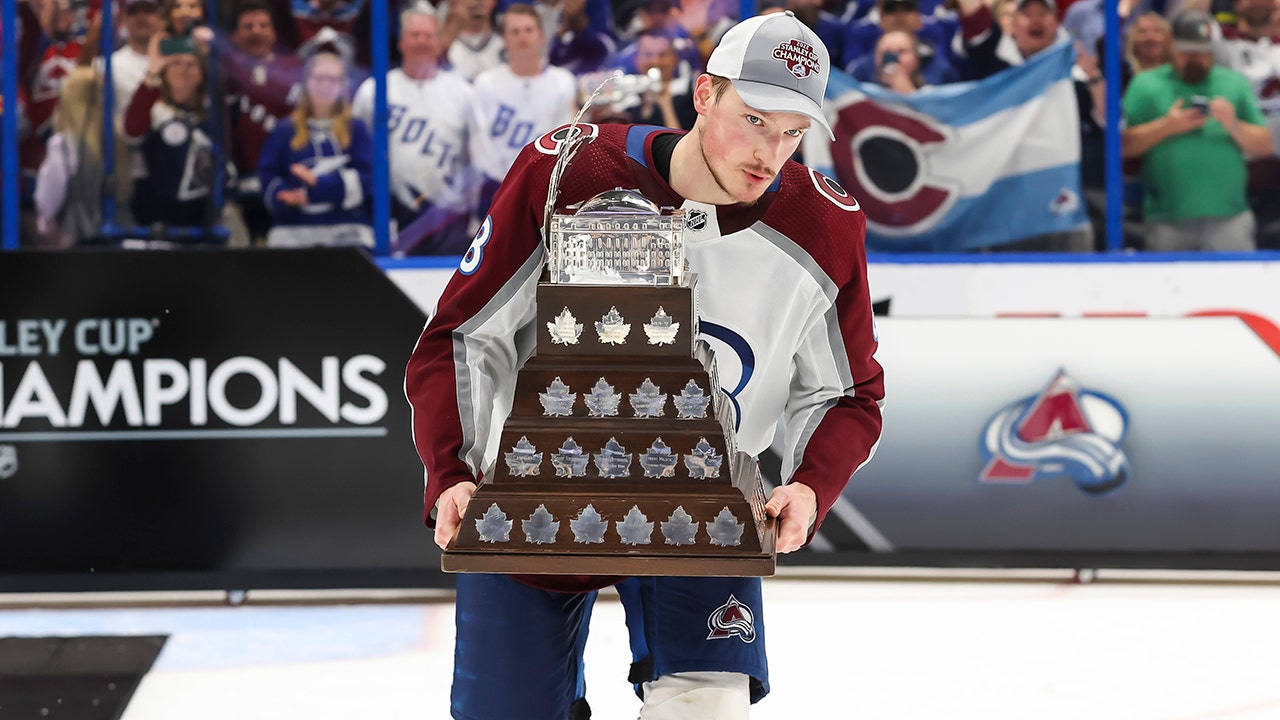 Chicago Blackhawks and Arizona Coyotes
The other no surprise stat is that the bottom two teams are the Chicago Blackhawks and the Arizona Coyotes. The Chicago Blackhawks essentially just sold off almost every good player they have for draft picks/prospects except for Patrick Kane, Jonathan Toews, and Seth Jones, and it would come to no surprise if at least 2 of them are moved by the deadline. The Arizona Coyotes are in deep in a rebuild, and show no hope of even making a playoff appearance with the squad they currently have.
Vegas Golden Knights
This one came in as a surprise, the Vegas Golden Knights are ranked as the 6th favorite to win the cup in the 2022-2023 season, despite missing playoffs in the 2021-2022 season. They haven't made any notable improvements to their roster, they actually got worse by having to trade away Max Pacioretty for nothing due to cap issues. Vegas Golden Knights did hire Bruce Cassidy as the head coach, but the culture of the team in Vegas is likely going to take more than a year to fix, especially if were talking about them winning the Stanley Cup. They have a good squad, they will probably make playoffs, but to put them 6th favorite for the cup ahead of The New York Rangers and the Edmonton Oilers is certainly a surprise. The Knights look to be sticking with Robin Lehner as their number one guy, who will need to put up better numbers if the Knights want to make a cup run. He had a 2.83 GAA and a .907 SV% last season.
Calgary Flames
The Calgary Flames are in a major hole, Johnny Gaudreau just left as a UFA, and now Matthew Tkachuk looks to be inching closer and closer to a trade out of Calgary. The Flames aren't even in the top 10 favorites anymore, they certainly would have been if Gaudreau stayed, but now depending on the Tkachuk situation, they could potentially drop even more. No one truly knows what the return will be for RFA Tkachuk, but if he is traded, many Flames fans will want to just throw in the towel before the season has even started. Gaudreau and Tkachuk were the best players on the Flames, each putting up over 100 points this past season.
Overall
These odds will still change plenty this summer based on signings, trades, and whatever else happens, but one thing that certainly won't change is who the favorite is, The Colorado Avalanche.